Immune-Onc Therapeutics Presents IO-202 Phase 1 Data in Patients with Relapsed or Refractory AML and CMML at the EHA Annual Meeting 2023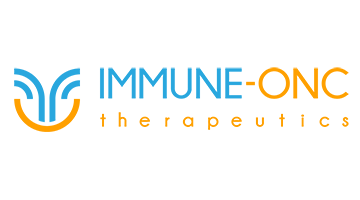 PALO ALTO, CA, June 7, 2023 – Immune-Onc Therapeutics, Inc. ("Immune-Onc"), a private, clinical-stage oncology company dedicated to the discovery and development of novel biotherapeutics by targeting inhibitory receptors on myeloid cells, today announced Phase 1 data for IO-202, a first-in-class humanized IgG1 monoclonal antibody targeting Leukocyte Immunoglobulin-Like Receptor B4 (LILRB4, also known as ILT3). Data from the dose escalation part of the Phase 1 study evaluating patients with relapsed or refractory (R/R) acute myeloid leukemia (AML) and chronic myelomonocytic Leukemia (CMML) will be presented during a poster session at the European Hematology Association (EHA) Annual Meeting in Frankfurt, Germany on June 9, 2023.
The FDA granted Fast Track designation to IO-202 for the treatment of R/R CMML, which follows the R/R AML Fast Track designation received in 2022. 
Abstract Number: P536
Title: A first-in-human Phase 1 study of IO-202 (anti-LILRB4 mAb) in Acute Myeloid Leukemia (AML) with monocytic differentiations and Chronic Myelomonocytic Leukemia (CMML) patients.
Presenter: Courtney DiNardo, M.D., MSCE, Associate Professor, Department of Leukemia, Division of Cancer Medicine at The University of Texas MD Anderson Cancer Center, Houston, TX
Session Title: Acute myeloid leukemia - Clinical
Session Date and Time: Friday, June 9, 6:00 p.m. - 7:00 p.m. CEST
Abstracts and full session details can be accessed through the EHA Online Program Planner.
Treatment with IO-202 was well tolerated. There were no dose-limiting toxicities observed and a maximum tolerated dose was not reached. In the monotherapy treatment cohorts, one CMML patient demonstrated clinical benefit for more than one year and one AML patient achieved a partial response (PR). In combination therapy cohorts, Complete Remission (CR) has been achieved and is on-going for over 10 months in an AML patient with high LILRB4 expression. Additionally, 3 out of 5 CMML patients achieved clinical benefit including Optimal Marrow Response.
Based on the promising results of the dose escalation part of the study and utilizing a biomarker driven patient selection strategy, the Company has opened dose expansion cohorts to enroll AML patients with monocytic differentiations and high LILRB4, and CMML patients (IO-202-CL-001; NCT04372433).