Immune-Onc Therapeutics Announces IO-202 Granted Fast Track Designation by FDA for the Treatment of Relapsed or Refractory CMML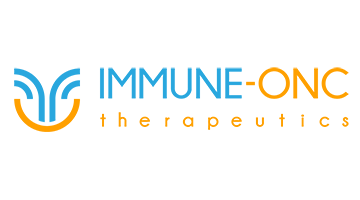 PALO ALTO, CA, June 7, 2023 – Immune-Onc Therapeutics, Inc. ("Immune-Onc"), a private, clinical-stage oncology company dedicated to the discovery and development of novel biotherapeutics by targeting inhibitory receptors on myeloid cells, today announced that the FDA granted Fast Track designation for IO-202 for the treatment of relapsed or refractory (R/R) CMML, which follows the R/R AML Fast Track designation received in February 2022. 
The Phase 1 multicenter, open-label, dose escalation study of IO-202 assessed the safety and tolerability of IO-202 in successive cohorts of patients with R/R AML with monocytic differentiation and R/R CMML as its primary objective. Secondary and exploratory objectives included pharmacokinetics, immunogenicity, pharmacodynamic (PD) biomarker effects, and clinical response rate of IO-202 as a monotherapy and in combination with azacitidine (AZA).
Treatment with IO-202 was well tolerated. There were no dose-limiting toxicities observed and a maximum tolerated dose was not reached. In the monotherapy treatment cohorts, one CMML patient demonstrated clinical benefit for more than one year and one AML patient achieved a partial response (PR). In combination therapy cohorts, Complete Remission (CR) has been achieved and is on-going for over 10 months in an AML patient with high LILRB4 expression. Additionally, 3 out of 5 CMML patients achieved clinical benefit including Optimal Marrow Response.
Based on the promising results of the dose escalation part of the study and utilizing a biomarker driven patient selection strategy, the Company has opened dose expansion cohorts to enroll AML patients with monocytic differentiations and high LILRB4, and CMML patients (IO-202-CL-001; NCT04372433).