Immune-Onc Therapeutics Announces FDA Clearance of IND Application to Initiate Trial of IO-202, a First-in-Class Myeloid Checkpoint Inhibitor Targeting LILRB4, in Patients with Advanced Solid Tumors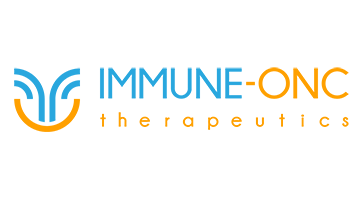 PALO ALTO, CA, January 31, 2022 / Business Wire / -- Immune-Onc Therapeutics, Inc. ("Immune-Onc"), a clinical-stage cancer immunotherapy company developing novel biotherapeutics targeting immunosuppressive myeloid checkpoints, today announced that the U.S. Food and Drug Administration (FDA) has cleared the company's Investigational New Drug (IND) application for IO-202, a first-in-class antibody targeting leukocyte immunoglobulin-like receptor B4 (LILRB4, also known as ILT3), for the treatment of solid tumors.
Myeloid cells are abundant and often immune suppressive in the solid tumor microenvironment. The LILRB4 receptor is expressed on monocytic myeloid cells, including dendritic cells, and contributes to a tolerogenic myeloid cell phenotype, resulting in decreased tumor immune surveillance. In preclinical data presented at the 2021 American Association for Cancer Research (AACR) Annual Meeting, IO-202 was found to enhance dendritic cell function and T cell activation in vitro and promote anti-tumor immunity in a solid tumor model in vivo. These data provided a strong rationale to evaluate the therapeutic potential of IO-202 as a myeloid checkpoint inhibitor in solid tumors.
IO-202 is a first-in-class LILRB4 antagonist antibody with broad potential as an immunotherapy in both blood cancers and solid tumors. In hematologic malignancies, preclinical studies showed that IO-202 converts a "don't kill me" to a "kill me" signal by activating T cell killing and converts a "don't find me" to a "find me" signal by inhibiting infiltration of blood cancer cells. In solid tumors, preclinical data showed that IO-202 enhances dendritic cell function and T cell activation in vitro and inhibits tumor growth in a solid tumor model in vivo.
IO-202 is currently in Phase 1 clinical development for the treatment of AML and chronic myelomonocytic leukemia (CMML).