Immune-Onc Therapeutics Announces Close of Series B Extension Financing, Bringing Total Round to $131 Million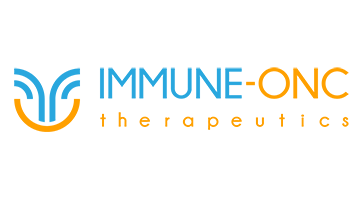 PALO ALTO, CA, January 5, 2023 - Immune-Onc Therapeutics, Inc. ("Immune-Onc"), a private, clinical-stage cancer immunotherapy company developing novel biotherapeutics targeting myeloid checkpoints today announced the close of an additional $25 million through a Series B extension, for a total of $131 million in Series B financing. This extension was led by existing investor Triwise Capital and with participation from new investors including Proxima Ventures, among others. In addition, the company has received continued strategic capital investments from The Leukemia & Lymphoma Society's Therapy Acceleration Program® (LLS TAP) and Wuxi Biologics HealthCare Venture. 
Proceeds from the financing will be used to accelerate development of Immune-Onc's lead clinical candidates, IO-108 and IO-202, and advance the selection of additional novel myeloid checkpoint inhibitor programs. 
2022 Clinical Highlights:
Dosed the first patient in the expansion cohorts of the company's ongoing Phase 1 study for IO-108, a novel myeloid checkpoint inhibitor targeting Leukocyte Immunoglobulin-Like Receptor B2 (LILRB2, also known as ILT4) in adult patients with advanced or refractory solid tumors

Dosed the first patient with IO-108 in a Phase 1 clinical trial in China for patients with advanced solid tumors following the Center for Drug Evaluation of the China National Medical Products Administration approving the company's Investigational New Drug application

Dosed the first solid tumor patient in the company's Phase 1 clinical trial of IO-202, a first-in-class myeloid checkpoint inhibitor targeting Leukocyte Immunoglobulin-Like Receptor B4 (LILRB4, also known as ILT3)

Granted Fast Track designation by the U.S. Food and Drug Administration for IO-202 for the treatment of patients with relapsed or refractory acute myeloid leukemia