Immune-Onc Therapeutics
Partnership since March 2021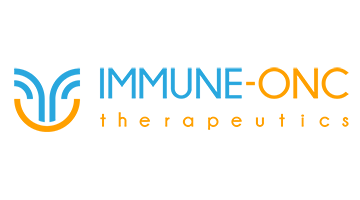 In March 2021, LLS made an equity investment in Immune-Onc Therapeutics to support the "Phase 1 Clinical Development of IO-202, An Antibody Targeting LILRB4, for the Treatment of AML with Monocytic Differentiation and CMML."
Immune-Onc is a clinical-stage cancer immunotherapy company dedicated to the discovery and development of novel myeloid checkpoint inhibitors for cancer patients. The company's work builds on early research by Chengcheng (Alec) Zhang, Ph.D. at the University of Texas Southwestern Medical Center that was also funded by LLS grants. Checkpoint inhibitors work by 'releasing the brake' from the body's own immune cells so that they can effectively attack cancer cells.
The company aims to translate its unique scientific insights in myeloid cell biology and immune inhibitory receptors to discover and develop first-in-class biotherapeutics that disarm immune suppression in the tumor microenvironment. Immune-Onc has a promising pipeline with a current focus on targeting the Leukocyte Immunoglobulin-Like Receptor subfamily B (LILRB) of myeloid checkpoints. Their lead candidate, called IO-202, has entered a phase 1 clinical trial for the treatment of advanced acute myeloid leukemia and chronic myelomonocytic leukemia (NCT0437243). IO-202 is a first-in-class monoclonal antibody that antagonizes LILRB4 with high binding affinity and specificity. It has broad potential in both blood cancers and solid tumors. The U.S. Food and Drug Administration granted IO-202 Orphan Drug Designation status for treatment of AML in October 2020.
In addition to their lead drug candidate, Immune-Onc has one program (IO-108) in the clinic (NCT05054348) for solid tumors and other programs are at the preclinical stage.
For more information about Immune-Onc, visit www.immune-onc.com.
Recent News