Gilead to Highlight Advances Supporting New Innovations in Cancer Care at the ASCO Annual Meeting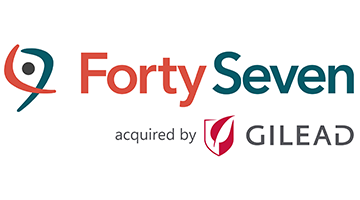 FOSTER CITY, CA - Gilead Sciences, Inc. (Nasdaq: GILD) announced that 3 abstracts for TAP-supported magrolimab, an investigational anti-CD47 antibody, including two poster discussions, will be presented at the 2022 American Society of Clinical Oncology (ASCO) Annual Meeting. These data highlight promising data in myelodysplastic syndrome (MDS) and acute myeloid leukemia (AML).
Furthering Potential Treatment Approaches in MDS and AML
Results of the Phase 1b study evaluating an investigational anti-CD47 antibody in combination with azacitidine in high-risk MDS and in TP53-mutant AML will be presented. MDS and AML are blood cancers which have seen limited therapeutic advancements in the past decade, and Gilead data being presented at ASCO will reinforce the potential of harnessing the innate immunity of macrophages.
Summary of Presentations
Accepted abstracts at the 2022 ASCO Annual Meeting include (all times CDT):
Abstract Disposition

Abstract Title

Myelodysplastic Syndrome

Abstract #7017 (Poster Discussion)

Saturday, June 4

1:15 PM

Magrolimab in Combination with Azacitidine for Untreated Higher-Risk Myelodysplastic Syndromes (HR-MDS): 5F9005 Phase 1b Study Results

Abstract #7054

Saturday, June 4

8:00 AM

Impact of Magrolimab Treatment in Combination with Azacitidine on Red Blood Cells in Higher-Risk Myelodysplastic Syndrome (HR-MDS) Patients

Acute Myeloid Leukemia

Abstract #7020 (Poster Discussion)

Saturday, June 4

1:15 PM

Tolerability and Efficacy of the First-in-Class Anti-CD47 Antibody Magrolimab Combined with Azacitidine in Frontline TP53m AML Patients: Phase 1b Results