Faron Updates Positive Clinical Data from Phase I/II BEXMAB Study of Bexmarilimab in Relapsed/Refractory AML and MDS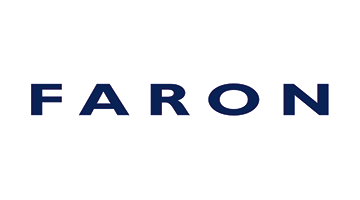 July 19, 2023 - TURKU, Finland / BOSTON, Massachusetts - Faron Pharmaceuticals Ltd. (AIM: FARN, First North: FARON), a clinical-stage biopharmaceutical company focused on tackling cancers via novel immunotherapies, today announces new positive clinical data from the Company's ongoing Phase I/II BEXMAB study. The BEXMAB study (NCT05428969) investigates bexmarilimab, Faron's wholly owned immunotherapy asset, in combination with standard of care (SoC) in the aggressive hematological malignancies of relapsed/refractory (r/r) acute myeloid leukemia (AML) and myelodysplastic syndromes (MDS). The data reported here builds on earlier positive results presented on June 9, 2023 at the European Hematology Association (EHA) 2023 Hybrid Congress.
BEXMAB Phase I Study Update:
Three of five patients in 6 mg/kg bexmarilimab + azacitidine doublet dosing cohort showed an objective response (OR) of complete remission of blasts in the bone marrow (mCR).
In the three out of five patients in the 6 mg/kg + azacitidine doublet cohort, one patient also achieved a complete recovery of blood counts (CR).
Eight of 15 ORs were observed across all three doublet dosing cohorts.
Four of the eight patients across the three doublet dosing cohorts (1, 3 and 6 mg/kg) failed SoC hypomethylating agents (HMAs).
All three patients with MDS and prior HMA failure demonstrated ORs (partial response (PR), mCR and CR) across dosing cohorts.
Four patients out of six in the triplet dosing cohort treated with azacitidine, venetoclax and bexmarilimab have shown objective response.
Faron plans to seek FDA advice during the Q3 2023. It also expects to advance to the Phase II part of BEXMAB in the H2 2023 in patients who are refractory to SoC in AML and have failed HMAs in MDS.