Faron Announces New Biomarker Data from Phase I/II BEXMAB Study at EHA2023 Hybrid Congress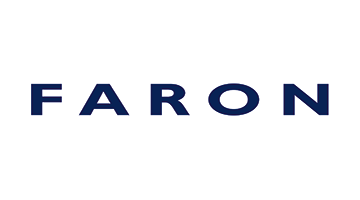 June 9, 2023 - TURKU, FINLAND / BOSTON, MA - Faron Pharmaceuticals Oy (AIM: FARN, First North: FARON), a clinical-stage biopharmaceutical company focused on tackling cancers via novel immunotherapies, announces the release of new biomarker data from the ongoing Phase I/II BEXMAB study of bexmarilimab in combination with standard of care (SoC) in the aggressive hematological malignancies of acute myeloid leukemia (AML) and myelodysplastic syndrome (MDS). The data will feature in a poster presentation at the European Hematology Association (EHA) 2023 Hybrid Congress on June 9, 2023.
The poster updates preliminary efficacy data, previously communicated by the Faron earlier in 2023, showing objective responses in 5 out of 10 patients across the first and second dose cohorts of the study (1 or 3mg/kg bexmarilimab + azacitidine), as observed by a reduction in bone marrow blasts, leading to complete and partial remissions. The initial data also shows that bexmarilimab treatment is well-tolerated without adding toxicity to standard azacitidine therapy.
Presentation Details:
| | |
| --- | --- |
| Title: | A PHASE I/II STUDY TO ASSESS SAFETY, TOLERABILITY AND PRELIMINARY EFFICACY OF BEXMARILIMAB IN COMBINATION WITH STANDARD OF CARE AZACITIDINE (DOUBLET) IN PATIENTS WITH MYELOID MALIGNANCIES (BEXMAB)  |
| Poster ID: | P542 |
| Date/Time: | June 9, 2023 at 6pm EST |
The poster is available on Faron's website at https://www.faron.com/investors/most-recent-presentations.