Enterome Selected to The Leukemia & Lymphoma Society's Therapy Acceleration Program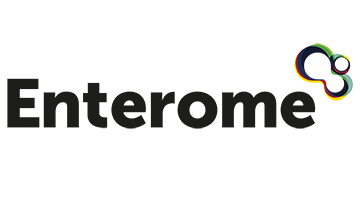 Paris, France – October 30, 2023 Enterome, a clinical-stage company developing first-in-class immunomodulatory drugs for solid and liquid malignancies and inflammatory diseases based on its unique Mimicry platform, today announced that it received a €3 million investment from The Leukemia & Lymphoma Society's Therapy Acceleration Program® (LLS TAP). The funding will propel the Company's ongoing Phase 2 SIDNEY study of EO2463 in indolent non-Hodgkin B-cell lymphoma (iNHL).
"We are excited to support the clinical development of Enterome's innovative OncoMimics™ platform to the benefit of blood cancer patients," said Lore Gruenbaum, Ph.D., Vice President, LLS TAP. "The observed good safety profile of EO2463 together with its unique mechanism of immune activation may create a substantial benefit for blood cancer patients and open the door to treatment at earlier stages of disease. Moreover, it could provide a key building block for the next generation of combination and maintenance therapies."
SIDNEY (EONHL1-20) is a Phase 1/2 multicenter, open-label, first-in-human study of EO2463 as monotherapy and in combination with lenalidomide and/or rituximab for the treatment of patients with indolent non-Hodgkin lymphoma (iNHL). The study aims to assess the safety, tolerability, immunogenicity, and preliminary efficacy of EO2463 monotherapy and combination therapy in approximately 60 patients with follicular lymphoma (FL) and marginal zone lymphoma (MZL). For more information on the study, refer to Clinicaltrials.gov identifier: NCT04669171.