Deepening Response of Bexmarilimab in Combination with SoC in Hematological Malignancies: BEXMAB Study Update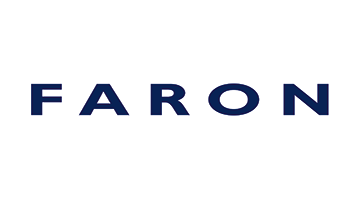 TURKU, FINLAND / BOSTON, MA - Faron Pharmaceuticals Oy (AIM: FARN, First North: FARON), a clinical stage biopharmaceutical company focused on tackling difficult-to-treat cancers and inflammation via precision immunotherapy, today announces a further update on the Company's Phase I/II BEXMAB study, investigating bexmarilimab, Faron's wholly owned precision immunotherapy asset, in combination with standard of care (SoC) in multiple hematological malignancies.
In this latest update from the ongoing, open-label clinical trial, the Company reports that:
An azacytidine-refractory acute myeloid leukemia (AML) patient with partial responses as communicated on October 31, 2022, achieved a complete remission, with incomplete blood cell count recovery after four treatment cycles. This was followed by full blood count recovery after five treatment cycles.
The second patient, recently diagnosed with myelodysplastic syndrome (MDS), showed early signs of efficacy, with reduced blast counts. This pattern is similar to the first patient and as such the patient could be considered a partial responder.
The remaining patients of the first cohort have reported stable disease (SD) status.
Bexmarilimab continues to be well-tolerated with no dose-limiting toxicities or safety concerns observed in the five patients receiving 1mg/kg weekly dosing together with azacitidine.
Study expansion to major hematological US centers is ongoing.
The BEXMAB study has opened the second predefined weekly dosing level of 3 mg/kg and the start of dosing in the new triplet cohort combining bexmarilimab with azacitidine and venetoclax.
Further details of the BEXMAB study are available on ClinicalTrials.gov (NCT05428969).