Carisma Therapeutics to Present Latest Data from Phase 1 Clinical Trial of Engineered Macrophage Therapy at 2022 ASCO Annual Meeting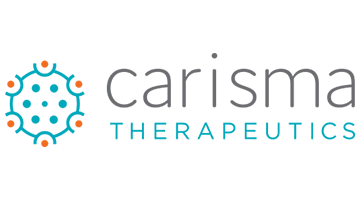 PHILADELPHIA, PA – May 26, 2022 – Carisma Therapeutics Inc., a clinical stage biopharmaceutical company focused on discovering and developing innovative immunotherapies, announced two presentations including findings of its lead candidate, CT-0508, accepted for presentation at the 2022 American Society of Clinical Oncology (ASCO) Annual Meeting taking place in Chicago, June 3-7. The company will present the latest data from its landmark CT-0508 chimeric antigen receptor macrophage (CAR-M) trial for patients with advanced metastatic HER2 overexpressing solid tumors, reaffirming safety and feasibility of its proprietary engineered cell therapy platform. Clinical trial design for phase 1 study of adenovirally transduced autologous macrophages, a second CT-0508 study, was also accepted for presentation.
Both of the abstracts will be presented at the 2022 ASCO Annual Meeting in the "Developmental Therapeutics—Immunotherapy" poster session on June 5.