Carisma Therapeutics Closes Merger with Sesen Bio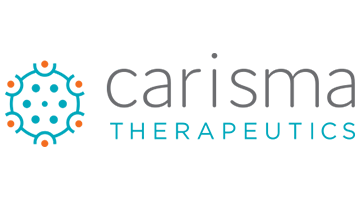 PHILADELPHIA – March 7, 2023 – Carisma Therapeutics Inc., a clinical stage biopharmaceutical company focused on discovering and developing innovative immunotherapies, and Sesen Bio, Inc. ("Sesen Bio"), announced today the closing of their previously announced merger. The combined company will operate under the name Carisma Therapeutics Inc. and shares of its common stock will commence trading under the ticker symbol "CARM" on March 8, 2023 on the Nasdaq Global Market.
Concurrent with the closing of the merger, Carisma completed a $30 million financing from a syndicate of investors, including HealthCap, AbbVie, Wellington Partners, SymBiosis, Penn Medicine, TPG Biotech, MRL Ventures Fund, the therapeutics-focused corporate venture arm of Merck & Co., Agent Capital, Solasta, Livzon, Pictet Alternative Advisors and 4Bio. The projected cash and cash equivalents as of the close of the business combination are expected to be approximately $140 million, providing anticipated operating runway at least through the end of 2024.