Caribou Biosciences Reports Positive Clinical Data from Dose Escalation of CB-010 ANTLER Phase 1 Trial in r/r B-NHL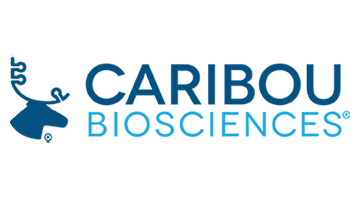 BERKELEY, Calif., July 13, 2023 - Caribou Biosciences, Inc. (Nasdaq: CRBU), a leading clinical-stage CRISPR genome-editing biopharmaceutical company, today reported long-term follow-up data from the dose escalation portion of the ongoing ANTLER Phase 1 trial. The data set includes all 16 patients treated in dose escalation with CB-010, an allogeneic anti-CD19 CAR-T cell therapy being evaluated in patients with relapsed or refractory B cell non-Hodgkin lymphoma (r/r B-NHL).
In ANTLER dose escalation, three dose levels of CB-010 were evaluated, results demonstrated:
CB-010 was generally well tolerated with adverse events consistent with autologous or allogeneic anti-CD19 CAR-T cell therapies
94% overall response rate (ORR; 15 of 16 patients) was observed following a single dose of CB-010
69% of patients (11 of 16) achieved a complete response (CR)
44% of patients (7 of 16) had a CR at ≥6 months; 24 months is the longest CR maintained to date
For the subset of patients with large B cell lymphoma (LBCL) (N=10):

A 90% ORR (9 of 10) was observed
70% (7 of 10) achieved a CR
50% (5 of 10) had a CR at ≥6 months; 18 months is the longest CR maintained to date
Each of the 16 patients had aggressive r/r B-NHL and had received two or more prior lines of chemoimmunotherapy or were primary refractory patients.
Based on these positive data, Caribou is enrolling second-line patients with LBCL in the ongoing dose expansion portion of the ANTLER clinical trial and plans to report initial dose expansion data in H1 2024.