Caribou Biosciences Announces Positive Initial Data for CB-010 Anti-CD19 Allogeneic CAR-T Cell Therapy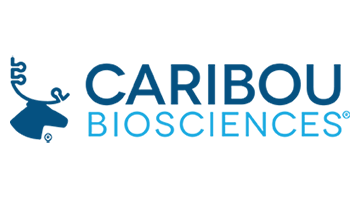 BERKELEY, Calif., May 12, 2022 (GLOBE NEWSWIRE) -- Caribou Biosciences, Inc. (Nasdaq: CRBU), a leading clinical-stage CRISPR genome-editing biopharmaceutical company, today announced initial results demonstrating a 100% overall response rate (ORR) and 80% complete response rate (CR) in cohort 1 (n=5 evaluable) from its ANTLER Phase 1 trial for CB-010 in patients with relapsed or refractory B cell non-Hodgkin lymphoma (r/r B-NHL). These initial data are scheduled to be shared at the European Hematology Association (EHA) 2022 Hybrid Congress, being held in Vienna, Austria, June 9-17, 2022.
The EHA abstract includes safety, tolerability, and initial antitumor activity of CB-010 administered at dose level 1 (40x106 CAR-T cells) to 6 patients with r/r B-NHL who had relapsed after previous treatment with a median of 3 prior therapies (range 2-8). Prior to a single dose of CB-010, patients received a lymphodepletion regimen consisting of cyclophosphamide at 60 mg/kg/d for 2 days followed by fludarabine at 25 mg/m2/d for 5 days.
As of the February 23, 2022 data cutoff date, 6 patients had been treated with CB-010 and 5 had completed the 28-day dose-limiting toxicity (DLT) evaluation period. 100% (n=5) achieved a response; 80% (n=4) achieved a CR, and 20% (n=1) achieved a partial response (PR). All 4 patients who achieved a CR at 28 days had an ongoing CR at 3 months. The longest measured CR as of the data cutoff date was 6 months.
Based on promising initial safety and efficacy data from cohort 1 at dose level 1 (40x106 CAR-T cells), the ANTLER trial is now enrolling patients in cohort 2 at dose level 2 (80x106 CAR-T cells). Additional data are expected by year end.