Caribou Biosciences Announces FDA Clearance of IND Application for CB-011, an Allogeneic Anti-BCMA CAR-T Cell Therapy for the Treatment of Relapsed or Refractory Multiple Myeloma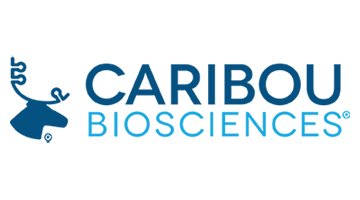 BERKELEY, Calif., Nov. 21, 2022 - Caribou Biosciences, Inc. (Nasdaq: CRBU), a leading clinical-stage CRISPR genome-editing biopharmaceutical company, today announced that it has received clearance of its Investigational New Drug (IND) application from the U.S. Food and Drug Administration (FDA) for CB-011, a genome-edited allogeneic anti-BCMA CAR-T cell therapy with immune cloaking. The CaMMouflage Phase 1 clinical trial, a multicenter, open-label study to evaluate the safety and efficacy of a single dose of CB-011 in adult patients with relapsed or refractory multiple myeloma (r/r MM), is expected to initiate patient enrollment for treatment at dose level 1 (50x106 CAR-T cells) in early 2023.
CB-011 is the second allogeneic cell therapy advancing into clinical development from Caribou's CAR-T cell platform targeting hematologic malignancies. Caribou's first allogeneic cell therapy, CB-010, an allogeneic anti-CD19 CAR-T cell therapy with a PD-1 knockout, is being evaluated in the ongoing ANTLER Phase 1 clinical trial in patients with relapsed or refractory B cell non-Hodgkin lymphoma (r/r B-NHL). Encouraging safety and antitumor activity for CB-010 at dose level 1 have been reported from the ANTLER trial.
CB-011 is the first allogeneic anti-BCMA CAR-T cell therapy, to Caribou's knowledge, that is engineered to improve persistence of antitumor response through an immune cloaking genome-editing approach that removes the B2M protein and inserts a B2M–HLA-E fusion protein. CB-011 has four edits implemented via Caribou's Cas12a CRISPR hybrid RNA-DNA (chRDNA) technology:
Edits 1 and 2 – A humanized anti-BCMA CAR is site-specifically inserted into the TRAC gene to target cancer cells, thereby knocking out expression of the T cell receptor to reduce the risk of graft versus host disease (GvHD).
Edits 3 and 4 – A B2M–HLA-E peptide fusion gene is site-specifically inserted into the B2M gene of the CAR-T cells to prevent recognition and rejection by patient T cells and blunt rejection by NK cells. These edits knock out endogenous B2M expression, eliminating endogenous HLA class I presentation and reducing T cell-mediated rejection, while enabling expression of B2M–HLA-E needed to inhibit NK cell-mediated rejection.