Caribou Biosciences Announces Closing of Upsized Initial Public Offering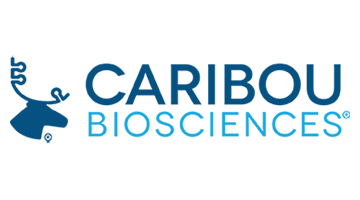 BERKELEY, Calif.--(BUSINESS WIRE)--Jul. 27, 2021-- Caribou Biosciences, Inc., (Nasdaq: CRBU), a leading clinical-stage CRISPR genome-editing biopharmaceutical company, announced today the closing of its previously announced initial public offering of 19,000,000 shares of common stock, at a price to the public of $16.00 per share. In addition, Caribou has granted the underwriters a 30-day option to purchase up to an additional 2,850,000 shares of common stock at the initial public offering price, less the underwriting discounts and commissions.
The aggregate gross proceeds to Caribou from the offering were approximately $304.0 million, before deducting underwriting discounts and commissions and other offering expenses payable by Caribou. The shares began trading on the Nasdaq Global Select Market on July 23, 2021, under the ticker symbol "CRBU."
The company intends to use the proceeds to advance the clinical development of CB-010 product candidate, including funding the ANTLER phase 1 clinical trial through initial data, to fund IND-enabling activities and the potential initiation of clinical studies for CB-011 and CB-012 product candidates, to continue research and development of iPSC-to-NK platform for solid tumor-targeted cell therapies, to continue advancement of genome-editing technologies, as well as discovery-stage research toward potential additional programs, and the remainder for working capital and other general corporate purposes.