Caribou Biosciences
Partnership since March 2021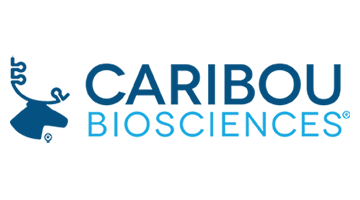 In March 2021, LLS made an equity investment in Caribou Biosciences to support "A Phase 1, Multicenter, Open-Label Study of CB-010, a CRISPR-Edited Allogeneic Anti-CD19 CAR-T Cell Therapy in Patients With Relapsed/Refractory B Cell Non-Hodgkin Lymphoma (ANTLER)."
Caribou is a leading clinical-stage biotechnology company, co-founded by CRISPR pioneer and Nobel Prize winner Jennifer Doudna, Ph.D., using next-generation CRISPR genome-editing technology to develop "off-the-shelf" (allogeneic) CAR therapies for hard-to-treat blood cancers. Off-the-shelf therapies use donor cells instead of reengineering a patient's own cells. This approach could make treatment less costly and immediately available to patients with rapidly progressing disease.
CRISPR genome editing uses easily designed, modular biological tools to make DNA changes in living cells. CRISPR systems occasionally edit unintended genomic sites, known as off-target editing, which may lead to harmful effects on cellular function. In response to this challenge, Caribou has developed chRDNAs (pronounced "chardonnays") that direct substantially more precise genome editing to provide substantial advantages in genome editing specificity and efficiency to enhance persistence and drive clinical durability in multiple malignancies.
CB-010, Caribou's lead allogeneic CAR-T cell program, targets CD19 and is being evaluated in a Phase 1 clinical trial for patients with relapsed/refractory B cell non-Hodgkin lymphoma (NCT04637763). It is the first clinical-stage allogeneic CAR-T cell therapy in which PD-1 was genetically disrupted in the CAR-T genome, leading to more durable anti-tumor activity in pre-clinical studies.
CB-011, Caribou's second allogeneic CAR-T cell therapy, targets BCMA for the treatment of relapsed/refractory multiple myeloma and is immunologically cloaked for enhanced persistence. The CaMMouflage Phase 1 clinical trial, a multicenter, open-label study to evaluate the safety and efficacy of a single dose of CB-011 in adult patients with relapsed or refractory multiple myeloma (r/r MM), is expected to initiate patient enrollment for treatment at dose level 1 (50x106 CAR-T cells) in early 2023.
CB-012, Caribou's third allogeneic CAR-T cell therapy, targets CD371 for the treatment of relapsed/refractory acute myeloid leukemia and is in preclinical development.
For more information about Caribou, visit www.cariboubio.com.
Recent News