Career Development Program (CDP)
---
The submission period for CDP is now closed. Thank you for your submission.
---
Career Development Program (CDP) grants support researchers early and at different stages of their career: from those with less than two years of postdoctoral research to those who hold independent faculty-level positions.
The grants are designed to encourage these promising young investigators to embark on academic careers, offering researchers the opportunity to take part in basic, translational, or clinical research to help understand and treat blood cancers and relevant premalignant conditions.
*Find out more about the CDP application process or browse our resources for current CDP awardees.
---
To acknowledge the most impressive contributions, we instituted the CDP Achievement Awards to recognize awardees in each subcategory – Scholar or Scholar in Clinical Research, Special Fellow, and Fellow – who have the most significant publication(s) and are on a clear trajectory to become leaders in blood cancer research and/or treatment.
---
Some of our current grantees: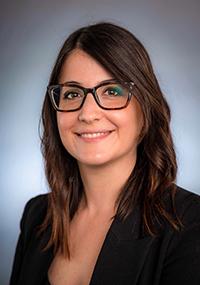 "I am truly honored to receive the prestigious LLS Career Development Program award. Our proposed project focuses on a new immunotherapy approach for myeloma patients, with a particular focus on those with high risk phenotype. We aim to identify novel therapeutic combinations that may stimulate patient immune system against their own myeloma, a process known as immunogenic cell death (ICD). The generous support from LLS will help to characterize the role of specific genes in controlling the induction of ICD by specific anti-myeloma treatment. This award will significantly advance our research toward a rapid translation in clinical trials for our myeloma patients."
Annamaria Gulla, MD
Dana-Farber Cancer Institute
CDP Fellow
Optimizing mechanisms for induction of immunogenic cell death to improve clinical outcome in high risk multiple myeloma patients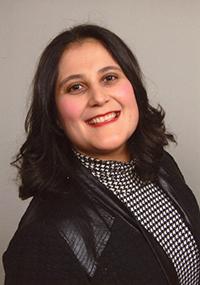 "I am immensely grateful for the LLS for supporting our research work focused on improving the quality of life and care for patients with blood cancers and their families.  The LLS is providing critical support for our research focusing on developing and testing supportive care interventions to address the immense needs of patients with blood cancers throughout their illness course and the needs of their loved ones.  Our work is focusing on improving the quality of life, and reducing symptom burden, and enhancing overall psychological well-being for patients with blood cancers throughout their illness and into survivorship.  We are also fortunate to have the LLS funding to support our ongoing efforts to reduce caregiving burden and improve the quality of life of caregivers of patients with blood cancers as they support their loved ones during the illness course."
Areej El-Jawahri, MD
Massachusetts General Hospital Cancer Center
CDP Scholar in Clinical Research
Randomized Trial of a Sexual Dysfunction Intervention for Hematopoietic Stem Cell Transplant Survivors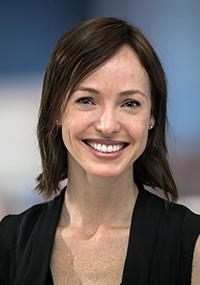 "Support from LLS has enabled significant progress in the successful treatment of pediatric acute myeloid leukemia (AML). As we continue to work toward not only cure, but lifelong health in survivors of pediatric leukemia, the safe delivery of both conventional and novel, targeted therapies is critical. Funding through this LLS career development award will improve our ability to protect the heart from the deleterious effect of AML therapy, which not only threatens delivery of effective therapies and leukemia survival, but also the long-term cardiovascular health of pediatric AML survivors."
Kasey Leger, MD
Seattle Children's Hospital
CDP Scholar in Clinical Research
Cardioprotective Strategies and Cardiotoxicity Prediction in Children with Acute Myeloid Leukemia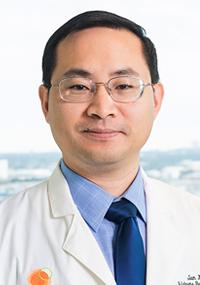 "I am honored and grateful to receive the Scholar Award from The Leukemia & Lymphoma Society. This award will help our lab continue to study how cellular metabolism and epigenetic alterations control leukemia development. How these two processes influence leukemia development is not well understood currently, but discovering the link could help us find potentially curative therapies for the treatment of blood cancers."
Jian Xu, PhD
Children's Medical Center Research Institute at UT Southwestern
CDP Scholar
Functional and mechanistic roles of BCAA metabolism in the progression of myeloproliferative neoplasms