Biotheryx to Present Preclinical Data for Its Dual Protein Degrader BTX-1188 at the 2022 American Society of Clinical Oncology Annual Meeting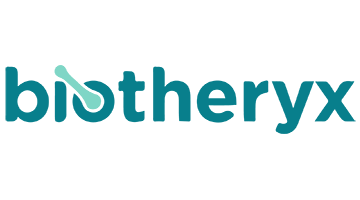 SAN DIEGO, CA. May 26, 2022 — Biotheryx, Inc., a clinical stage company discovering and developing a portfolio of innovative small molecule targeted protein degraders (TPDs) in areas of high unmet medical need, today announced that its abstract highlighting supportive preclinical data for its lead asset BTX-1188, a potentially first-in-class, dual protein degrader of GSPT1 and IKZF1/3, will be presented in a poster at the 2022 American Society of Clinical Oncology (ASCO) Annual Meeting taking place June 3-7, 2022, in Chicago, Illinois and virtually.
Key Highlights from BTX-1188 Preclinical Results
BTX-1188 has shown deep and durable degradation of GSPT1 and IKZF1/3 and inhibition of MYC in several types of hematologic and solid tumor cell lines, including lymphoma, diffuse large B-cell lymphoma, non-small cell lung cancer and glioma.
BTX-1188 has shown inhibition of pro-inflammatory cytokines and enhancement of immune stimulatory cytokines, owing to IKZF1/3 degradation, which may prevent the known systemic inflammatory dose-limiting toxicities associated with pure GSPT1 degradation (Uy 2019)1.
BTX-1188 potently inhibits tumor cell proliferation and tumor growth in ex vivo and in vivo models of acute myeloid leukemia (AML) and in in vitro and in vivo models of lung, breast and ovarian cancer.
These preclinical results support the ongoing Phase 1 clinical evaluation of BTX-1188 in patients with AML and certain solid tumors, especially in MYC-dependent cancers.
Details for the BTX-1188 ASCO 2022 poster presentation are as follows:
Title: BTX-1188, a first-in-class dual degrader of GSPT1 and IKZF1/3, for treatment of acute myeloid leukemia (AML) and solid tumors
Presenter: Aparajita Hoskote Chourasia, Ph.D.
Abstract Number: 7025
Poster Number: 256
Session: Hematologic Malignancies—Leukemia, Myelodysplastic Syndromes, and Allotransplant
Date and Time: Saturday, June 4, 2022 at 9:00 a.m. CT (10:00 a.m. ET)