BioInvent Selected to The Leukemia & Lymphoma Society's Therapy Acceleration Program and Receives $3 Million Strategic Equity Investment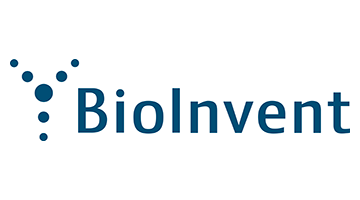 Lund, Sweden – January 17, 2023 – BioInvent International AB ("BioInvent") (Nasdaq Stockholm: BINV), a biotech company focused on the discovery and development of novel and first-in-class immune-modulatory antibodies for cancer immunotherapy, today announces it has been selected as partner of The Leukemia & Lymphoma Society's Therapy Acceleration Program® (LLS TAP), aimed at advancing the company's program to treat blood cancers. The partnership will include access to the unique scientific, clinical and drug development expertise of LLS as well as a strategic capital equity investment from LLS TAP of USD 3 million.
"LLS TAP is excited to welcome BioInvent, a partner with two first-in-class clinical candidates in development for blood cancers, to our Therapy Acceleration Program®," said Lore Gruenbaum, PhD, Vice President, LLS TAP. "This partnership demonstrates our commitment to support and accelerate the development of the most promising and innovative blood cancer therapeutics worldwide. BioInvent has brought together a strong discovery platform, deep experience with therapeutic antibodies and a thorough understanding of immune oncology to create a rich and unique pipeline of promising therapeutics. We look forward to working with BioInvent to explore how these clinical candidates can benefit blood cancer patients."
 
LLS has dedicated more than USD 100 million over the past several decades, through both grants and TAP investments, to advancing pioneering approaches that harness cellular immunotherapies to fight blood cancers. This investment is aimed at supporting the work of BioInvent with the advancement of its novel anti-FcyRIIB antibody BI-1206, in Non-Hodgkin's Lymphoma (NHL) and the anti-TNFR2 antibody BI-1808 in cutaneous T-cell lymphoma (CTCL).
BI-1206 is currently being studied in two Phase 1/2 trials, in combination with rituximab in NHL and in combination with pembrolizumab in solid tumors. BI-1808 is being evaluated in a Phase 1/2a trial, as a single agent and in combination with the anti-PD-1 therapy Keytruda® (pembrolizumab) in patients with ovarian cancer, non-small cell lung cancer and CTCL.