Affimed Presents Final Data Demonstrating Safety and Efficacy of AFM13 Phase 2 REDIRECT Study in Patients with Heavily Pretreated R/R PTCL at the American Association for Cancer Research Annual Meeting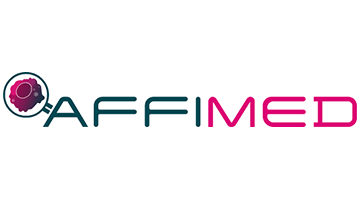 Heidelberg, Germany, April 16, 2023 – Affimed N.V. (Nasdaq: AFMD) ("Affimed", or the "Company"), a clinical-stage immuno-oncology company committed to giving patients back their innate ability to fight cancer, today provided the final results from its phase 2 REDIRECT study investigating its innate cell engager (ICE®) AFM13 monotherapy in patients with heavily pretreated advanced-stage r/r PTCL. The results are being presented at the American Association for Cancer Research (AACR) Annual Meeting by Dr. Won Seog Kim, Professor of Hematology-Oncology at Samsung Medical Center in Seoul and a principal investigator for the study, and establishes that AFM13 monotherapy showed efficacy in the treatment of relapsed/refractory peripheral T cell lymphoma (r/r PTCL) patients with a differentiated safety profile.
Primary efficacy measures include an ORR of 32.4% and a CR rate of 10.2%. Key secondary and exploratory outcome measures include safety, durability of response, progression free survival and overall survival.
Median DoR was 2.3 months, median PFS was 3.5 months and median OS was 13.8 months. PFS and OS were comparable with currently approved therapies for r/r PTCL. Of all PTCL subsets, patients with AITL exhibited the highest ORR (53.3%) and CR (26.7%) with DoR not meaningfully different across the various subsets.
The safety profile of AFM13 was well managed and consistent with previously reported data of prior and ongoing clinical studies with AFM13. Most common TEAEs were IRR (25%), neutropenia (10.2%) and pyrexia (8.3%). No AFM13-related fatal toxicities were observed.
Details of the oral presentation are as follows:
Title: A phase 2 study of AFM13 in patients with CD30-positive relapsed or refractory (R/R) peripheral T cell lymphoma (PTCL)
Session: Novel Clinical Trials for Hematological Malignancies
Presentation Date & Time: Sunday April 16, 3:00 – 5:00 p.m. EDT
Location: Orange County Convention Center, Orlando, Florida, Valencia A
https://www.abstractsonline.com/pp8/#!/10828/presentation/10273
In addition, a poster presentation from the collaboration with Prof. Björn Önfelt at the KTH Royal Institute of Technology and Karolinska Institute in Stockholm will highlight findings from the study investigating the impact of CD16A shedding on the potential to facilitate serial killing of tumor cells by AFM13-armed NK cells - https://www.abstractsonline.com/pp8/#!/10828/presentation/3648