Affimed Announces Presentation at AACR Highlighting Initial Data from Phase 1 Study of Cord Blood-derived Natural Killer Cells Pre-complexed with Innate Cell Engager AFM13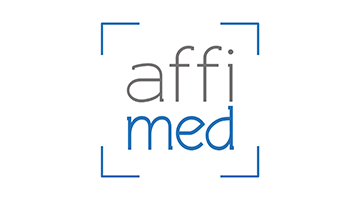 Heidelberg, Germany, April 9, 2021 – Affimed N.V. (Nasdaq: AFMD), a clinical-stage immuno-oncology company committed to giving patients back their innate ability to fight cancer, announced today positive initial clinical data from an investigator-sponsored study at The University of Texas MD Anderson Cancer Center evaluating cord blood-derived natural killer (cbNK) cells pre-complexed with Affimed's innate cell engager (ICE®) AFM13 (CD16A/CD30).
This approach was developed in the laboratory of Katy Rezvani, M.D., Ph.D., Professor of Stem Cell Transplantation and Cellular Therapy at MD Anderson, who is presenting the data as part of the Major Symposia and Advances sessions at the virtual American Association for Cancer Research (AACR) Annual Meeting.
The open-label, non-randomized, single-center, dose-escalation trial is evaluating the pre-complexing of AFM13 with cbNK cells followed by three weekly infusions of AFM13 monotherapy in adult patients with recurrent/refractory CD30-positive lymphomas. The trial is led by Yago Nieto, M.D., Ph.D., Professor of Stem Cell Transplantation and Cellular Therapy at MD Anderson.
As of March 31, 2021, three patients have been dosed with two cycles of therapy in dose cohort 1 (1×106 AFM13-cbNK/kg) and one patient has received a single cycle of therapy in dose cohort 2 (1×107 AFM13-cbNK/kg). The study is currently enrolling patients in the second dose cohort of NK cells, and further updates are expected later in 2021. Results from the first cycle of the first dose cohort are being presented by Dr. Rezvani at AACR, and Affimed is supplementing the data with best responses as of March 31, 2021, as summarized below.