Affimed Announces Abstracts at the Annual Meeting of the European Hematology Association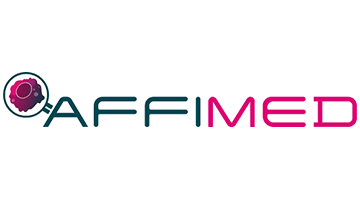 HEIDELBERG, Germany, May 11, 2023 - Affimed N.V. (Nasdaq: AFMD) ("Affimed", or the "Company"), a clinical-stage immuno-oncology company committed to giving patients back their innate ability to fight cancer, today announced that two abstracts have been accepted to EHA2023, the annual meeting of the European Hematology Association (EHA) taking place in Frankfurt, Germany on June 8-11, 2023.
In the REDIRECT study, the AFM13 innate cell engager (ICE®) exhibited clinical efficacy in a heavily pre-treated CD30-positive r/r PTCL population. Overall, the objective response rate (ORR) based on FDG-PET assessed by an independent review committee was 32.4%, thus comparable to therapies approved for this indication. The median duration of response, progression-free survival, and overall survival were 2.3, 3.5, and 13.8 months, respectively. The highest objective response rate was observed in patients with angioimmunoblastic T-cell lymphoma (53.3%). AFM13 showed a well-managed safety profile. The most common adverse event (AE) was infusion-related reactions (IRRs) reported in 34 patients, with 6 patients and 5 patients reported to have Grade 3 and serious events, respectively. The data to be presented at EHA are based on additional post-hoc efficacy analysis of AFM13 to identify potential patient characteristics which may predict a more favorable response to AFM13.
Details of the AFM13 poster presentation are as follows:
Title: AFM13 in Patients with R/R Peripheral T Cell Lymphoma: A Post-Hoc Subgroup Analysis from the Redirect Study
Presenting Author: Jake Shortt
Date and Time: Friday, June 9; 18:00 – 19:00 CET
Final Abstract Code: P1142
The AFM28 abstract describes the first-in-human study that aims to investigate the safety and tolerability of AFM28 monotherapy, establish the maximum tolerated dose (MTD), determine the recommended Phase 2 dose (RP2D), and establish the potential for this novel treatment modality to redirect NK cells to eliminate leukemic blasts and leukemic stem cells (LSCs), thereby potentially achieving durable remissions in patients with r/r AML.
AFM28 ICE® is a bispecific monoclonal antibody with specificity for CD123 and the human Fc gamma receptor III-A (CD16A). AFM28 is intended to be developed as an antineoplastic agent for hematological malignancies known to express CD123, including AML. Its primary pharmacological mechanism of action is the induction of antibody-dependent cellular cytotoxicity (ADCC) by targeting CD16A-expressing immune effector cells, primarily natural killer (NK) cells, towards CD123-expressing cells.
Details of the AFM28 online publication are as follows:
Title: Engaging Innate Immunity: A Phase 1 Dose Escalation Study to Assess Safety and Tolerability of AFM28 Monotherapy in Patients with Relapsed/Refractory CD123-Positive Acute Myeloid Leukemia (AML)
Final Abstract Code: PB1884
More details about the EHA 2023 meeting are available online at EHA2023 Hybrid Congress (ehaweb.org).