Affimed
Partnership began in August 2013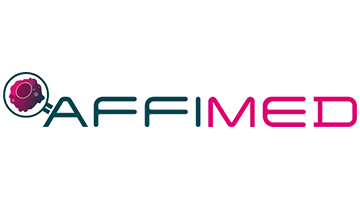 In August 2013, LLS began its first European partnership with Affimed that supported two clinical trials for Hodgkin lymphoma (HL) patients. Expanding upon the initial work supported by LLS TAP, Affimed is currently enrolling "A Phase II Open-label Multicenter Study to Assess the Efficacy and Safety of AFM13 in Patients With Relapsed or Refractory CD30-positive Peripheral T-cell Lymphoma or Transformed Mycosis Fungoides (REDIRECT)."
Affimed is a clinical-stage immuno-oncology company committed to giving patients back their innate ability to fight cancer by actualizing the untapped potential of the innate immune system. The company's proprietary ROCK® platform enables a tumor-targeted approach to recognize and kill a range of hematologic and solid tumors, enabling a broad pipeline of wholly-owned and partnered single agent and combination therapy programs. The ROCK platform predictably generates customized innate cell engager (ICE®) molecules, which use patients' immune cells to destroy tumor cells.
AFM13 is bispecific tetravalent Innate Cell Engager (ICE®) targeting CD30 on tumor cells and CD16A on NK cells and macrophages.
LLS TAP support enabled the completion of two clinical trials in HL:
A multi-center phase II trial in patients with relapsed or refractory Hodgkin lymphoma to demonstrate the efficacy of AFM13 with an optimized treatment schedule, and to validate the drug for further investigation
A phase Ib trial to establish an optimum dosing regimen for the combination therapy of AFM13 and, pembrolizumab, in patients with relapsed or refractory Hodgkin lymphoma and to assess the safety and tolerability of this combination therapy (publication)
Building on the success of the combination trial in HL, the company received FDA approval to enroll patients in a Phase 2 registration-directed study of AFM13 as a monotherapy in relapsed or refractory CD30-positive peripheral T-cell lymphoma. The REDIRECT clinical trial recently completed enrollment  (NCT04101331) and topline data is expected in the second half of 2022. 
For more information about Affimed, visit www.affimed.com.
Recent News