Shared Decision Making in Chronic Leukemias
Shared decision making (SDM) is a process in which healthcare providers and patients share information. Individuals with chronic leukemias may advocate for their own health and take part in decisions regarding their treatment.  Using shared decision making ensures that patients are well-informed about their diagnosis and treatment.  SDM involves understanding that patients are independent and free to make their own decisions based on their goals, preferences, and values.  This immersive video is designed to help patients:
Understand shared decision making and how it may aid patients throughout their cancer journey,
Communicate effectively with members of the healthcare team to ensure that patients understand all the treatment options available to them,
Share their goals, values, and preferences with their healthcare team to ensure they are considered when decisions are made, and
Identify and use appropriate resources to support a shared decision-making approach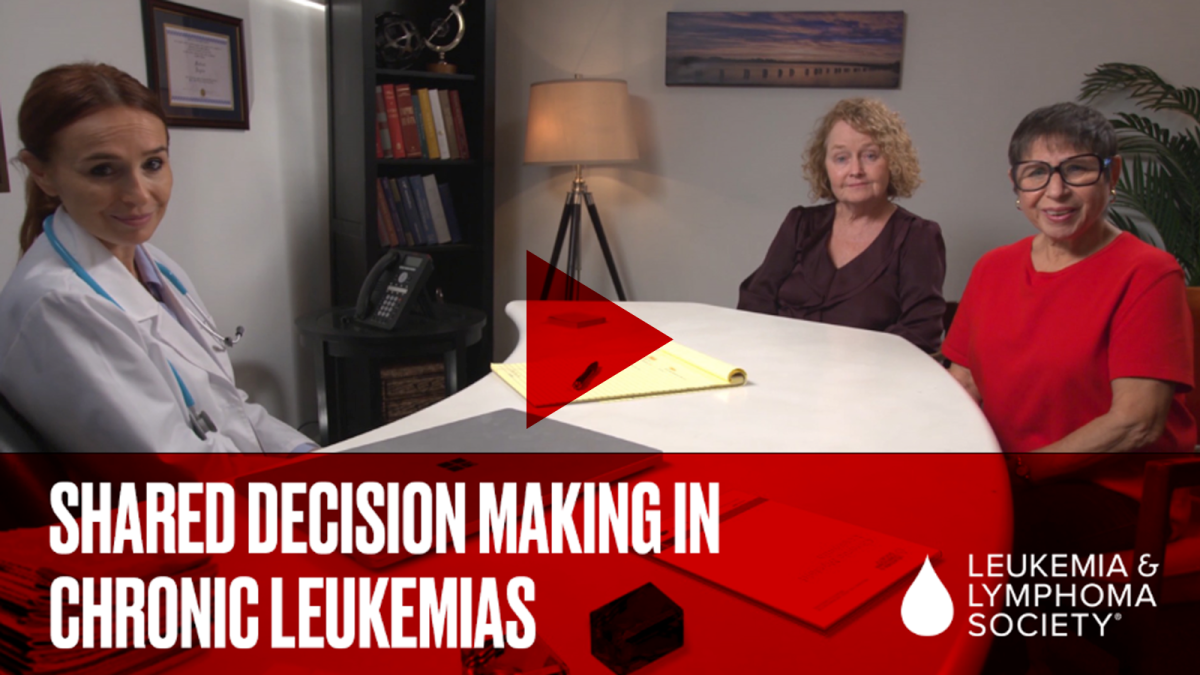 Program Materials
Supporters
Support for this program provided by AbbVie Inc.; Genentech, A Member of the Roche Group and Pfizer Inc.