This video about chimeric antigen receptor (CAR) T-cell therapy helps to answer many questions that patients may have such as: What is CAR T-cell therapy? How does CAR T-cell therapy work?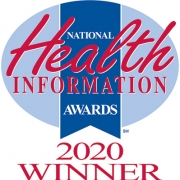 This video  was selected as a winner in the annual National Health Information Awards℠ program, which recognizes the nation's best consumer health information programs and materials.
---
Support for this video provided by Bristol-Myers Squibb; Kite, a Gilead Company and Novartis.