Beyond Your Diagnosis: Your Questions Answered
Ask an expert in this Q&A video series.
---
Submit Your Questions Now!
If you'd like to submit questions to be answered by a health expert, please click here.
---

In this Q&A video series, health experts answer questions submitted by patients and caregivers.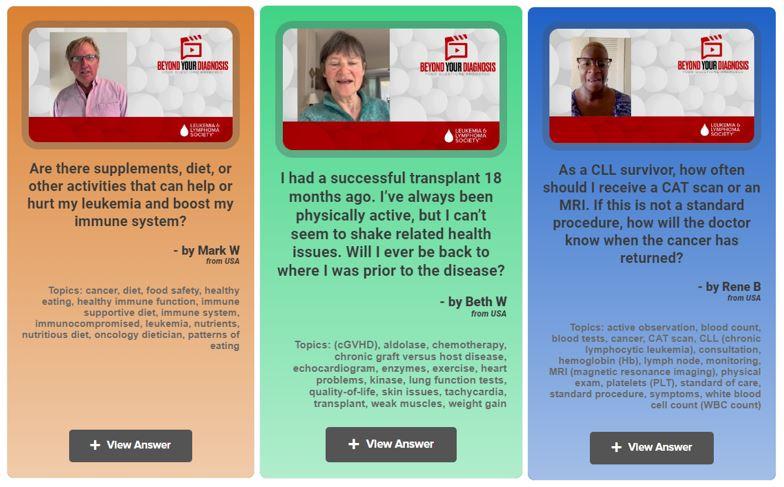 Support for this program is provided by Bristol Myers Squibb; Genentech, Inc. & Biogen; Pharmacyclics, An AbbVie Company & Janssen Biotech, and Merck & Co., Inc.