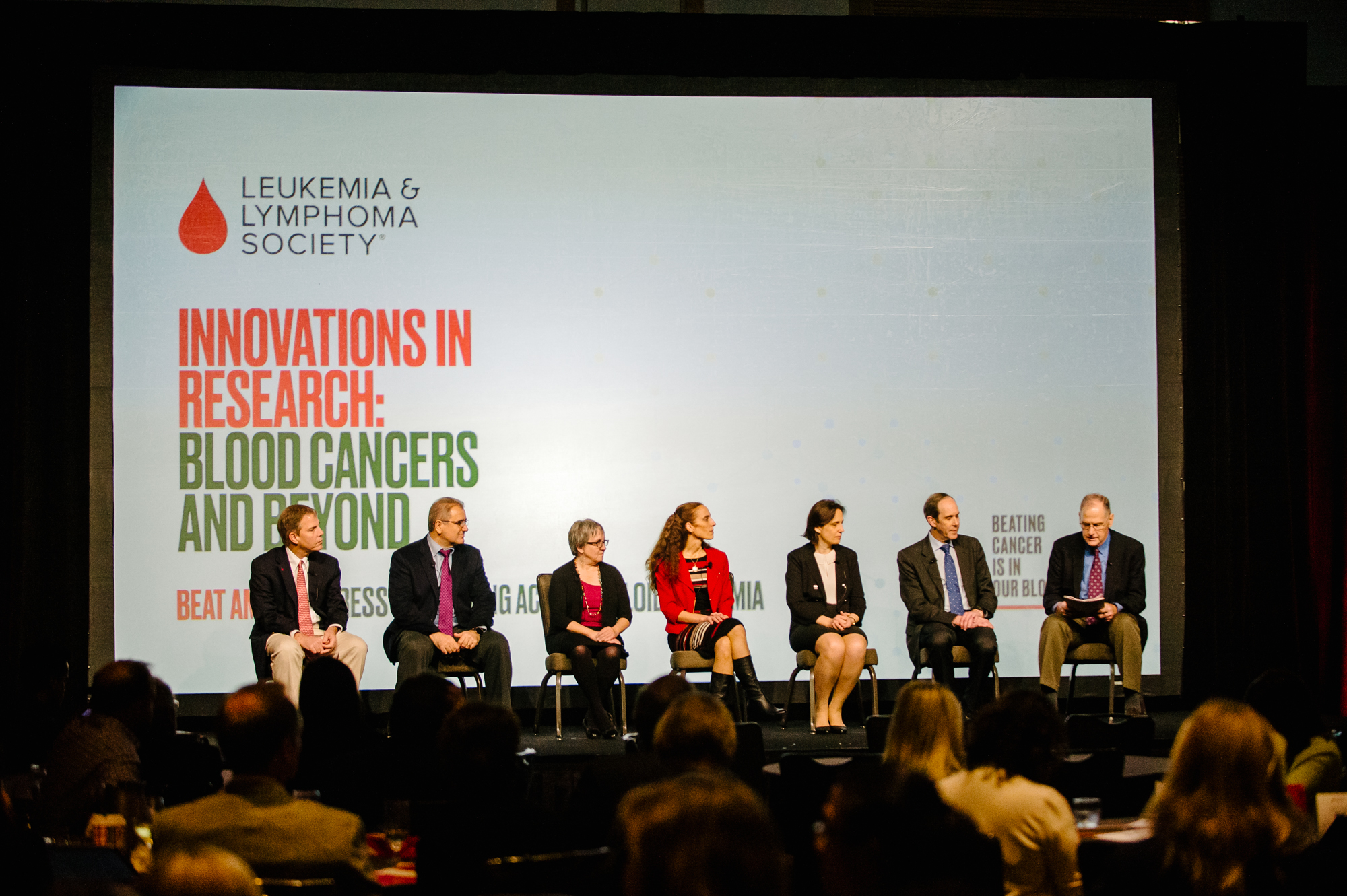 View full release here.
SAN DIEGO, CA (Nov. 30, 2018) – The Leukemia & Lymphoma Society (LLS) continues to deliver on its promise to "Beat AML," the deadliest of the blood cancers, through its groundbreaking Beat AML® Master Clinical Trial, a precision medicine approach to treating these cancer patients.
The first results of this trial, to be announced Sunday and Monday at the 60th American Society of Hematology (ASH) Annual Meeting and Exposition in San Diego, validate the feasibility of using genomic sequencing to identify the patients' specific type of acute myeloid leukemia (AML) and give them a targeted treatment within seven days, a first-ever approach to this disease, which, until recently, had not seen treatment advances in 40 years.
As the world's largest nonprofit dedicated to fighting blood cancers, LLS is uniquely qualified to drive the Beat AML Master Clinical Trial, an unprecedented collaboration that aims to change the paradigm of treatment through a precision medicine approach. LLS has united prominent scientists at top cancer centers, multiple pharmaceutical companies, several technology companies and the U.S. Food and Drug Administration (FDA) to bring new and better treatments to AML patients in urgent need. LLS is the first nonprofit health organization to sponsor a cancer clinical trial.
According to Brian Druker, MD, director of OHSU Knight Cancer Institute, and a co-lead investigator for LLS's Beat AML Master Clinical Trial, "For four decades, AML patients have been treated with a one-size-fits all approach, with most receiving a standard chemotherapy combination almost immediately upon diagnosis. But many older adults cannot tolerate the toxicity. With LLS's vision and support, we've been able to bring a cutting edge medical approach to developing better treatments faster and helping more patients. With the Beat AML trial we're doing a better job of matching patients to therapies."
More than 20,000 Americans are diagnosed with AML and 10,000 die from the cancer annually. The five-year-survival rate for older adults remains dismal at less than 20 percent.
The study, two years underway, has already shown that patients diagnosed with AML, a complex disease with multiple subtypes, benefit from having their specific genetic subtype identified quickly before receiving traditional treatment, so they can receive a targeted therapy that matches their individual cancer-driving genetic mutations. The trial has now screened more than 400 patients at 13 clinical centers across the U.S., with patients entering the trial receiving one of seven investigational therapies.
The impact of the Beat AML initiative and progress in AML in general was addressed last night at an LLS roundtable event, Innovation in Research: Blood Cancers and Beyond, moderated by NBC News Medical Correspondent John Torres, MD, and veteran healthcare journalist Ron Winslow. Advancements in immunotherapy, genomics and personalized medicine and how they are transforming cancer treatment were all part of the discussion.
LLS president and chief executive officer, Louis J.  DeGennaro, PhD, set the stage for the roomful of attending researchers, treating physicians, industry executives and regulators at the Hilton Bayfront San Diego.
"AML is a formidable adversary in the medical and scientific community; this rapidly progressing disease remains one of the most lethal blood cancers," DeGennaro said. "LLS, along with our partners and the FDA, are changing the paradigm for cancer clinical trials, so we can get the right drug to the right patient at the right time."
LLS's commitment to fighting AML will be among the news headlines of the ASH conference, highlighted through the significant data being presented in five Beat AML abstracts. Further, LLS's impact on AML extends beyond the clinical trial. LLS and its collaborators at Johns Hopkins University are also releasing data at the ASH meeting through several abstracts on AML patient preferences for treatment outcomes, their worries, and their reported side effects from treatment.
According to Amy Burd, PhD, LLS vice president of research strategy and the organization's lead for the Beat AML initiative, "Taken together, these five Beat AML abstracts tell a story of how, through collaboration, we have put in motion a dynamic trial model that is already having an impact on patients and how doctors approach treatment of AML."
More Progress in AML
Breakthroughs in AML have occurred rapidly over the past two years after a 40-year drought. From the start of 2017 to date, nine AML therapies have received approval from the U.S. Food and Drug Administration (FDA). All have been advanced with LLS support.
 Three just received approval this month:
gilteritinib (XOSPATA®), developed by Astellas Pharma, received FDA approval on November 28, to treat relapsed and refractory AML patients with a genetic mutation called FLT3, which are seen in approximately one-third of patients with AML. It is the second FLT3 inhibitor to receive FDA approval since 2017; the other, midostaurin (Rydapt ®), was approved in April 2017, for newly diagnosed FLT3 AML patients. Gilteritinib is also part of the Beat AML Master Clinical Trial. While this recent approval is for patients who have failed previous treatments, it is being tested in Beat AML as a frontline treatment. Another FLT3 inhibitor, quizartinib is under review with a decision anticipated by Spring.
venetoclax (Venclexta ®), developed by Abbvie and Genentech, received approval on November 21, in combination with a chemotherapy – azacitidine, decitabine or low-dose cytarabine (LDAC), in newly diagnosed patients who are aged 75 years and older or are ineligible for intensive chemotherapy due to coexisting medical conditions.  This therapy targets the cellular pathway that regulates natural cell death. When this process goes awry as it often does in cancer the body is unable to rid itself of unhealthy cells.
glasdegib (Daurismo ®), was also FDA approved on Nov. 21. Pfizer's AML drug targets a cell signaling pathway called Hedgehog, which is critical for the development of immature cells into cells with more specialized functions. It is approved for patients who are age 75 or older, or who have other chronic health conditions or diseases that might preclude the use of intensive chemotherapy. 
One of last night's panelists, Erkut Bahceci, M.D., vice president, medical sciences-hematology, Astellas Pharma, discussed the approval of gilteritinib.
"We have learned from past failures of prior drugs targeting this same mutation and designed this drug to overcome those weaknesses," Bahceci said. "In collaboration with the FDA, we were able to speed innovation and achieve this approval quickly. It only took five years since the first patient was treated with gilteritinib."
Other AML therapies approved in 2017 and 2018 are: midostaurin (Rydapt ®); enasidenib (Idhifa®);(CPX-351) (Vyxeos ®); gentuzumab ozogamicin (Mylotarg®); arsenic trioxide (Trisenox ®); ivosedinib (Tibsovo®). LLS supported research for each of these therapies.
LLS's Commitment to AML
LLS has long been committed to leading the offensive on AML, with more than one-quarter of our research budget dedicated to finding new and better treatments. And we continue to provide lifesaving support and advocacy for AML patients and their caregivers. Among our most recent round of grants are multiple projects targeting AML, including a Specialized Center of Research grant led by Craig Jordan, Ph.D., University of Colorado, and his colleagues who are taking a multi-pronged approach to eradicate cancer stem cells in AML patients. The team was pivotal in demonstrating that the aforementioned, recently approved venetoclax can produce long-term disease control in patients with AML, and appears to be a game-changer for the future therapy of this and other diseases.
John Byrd, M.D., of The Ohio State University Comprehensive Cancer Center, and a co-lead investigator of the Beat AML trial, commented that with so many new options now for AML the key will be finding the right combinations.
"If you think of a cake and you only have flour and maybe a little sugar you won't be able to make a very good cake," Byrd said.  "I think now for subsets of AML we probably have the right ingredients to completely change the natural history of this disease. We just need to come up with the recipe for how to combine things."
Five Beat AML Master Clinical Trial abstracts to be presented at 60th Annual ASH Meeting:
"Initial Report of the Beat AML Umbrella Study for Previously Untreated AML: Evidence of Feasibility and Early Success in Molecularly Driven Phase 1 and 2 Studies" [Abstract #559], at press briefing  Sunday, December 2 at 8 a.m. PT, and in an oral scientific session on Monday, December 3 at 7 a.m. Additional progress on Beat AML will be presented in abstracts 287, 1489, 2773, and 4053.
Media Contact:
Andrea Greif 
914-772-3027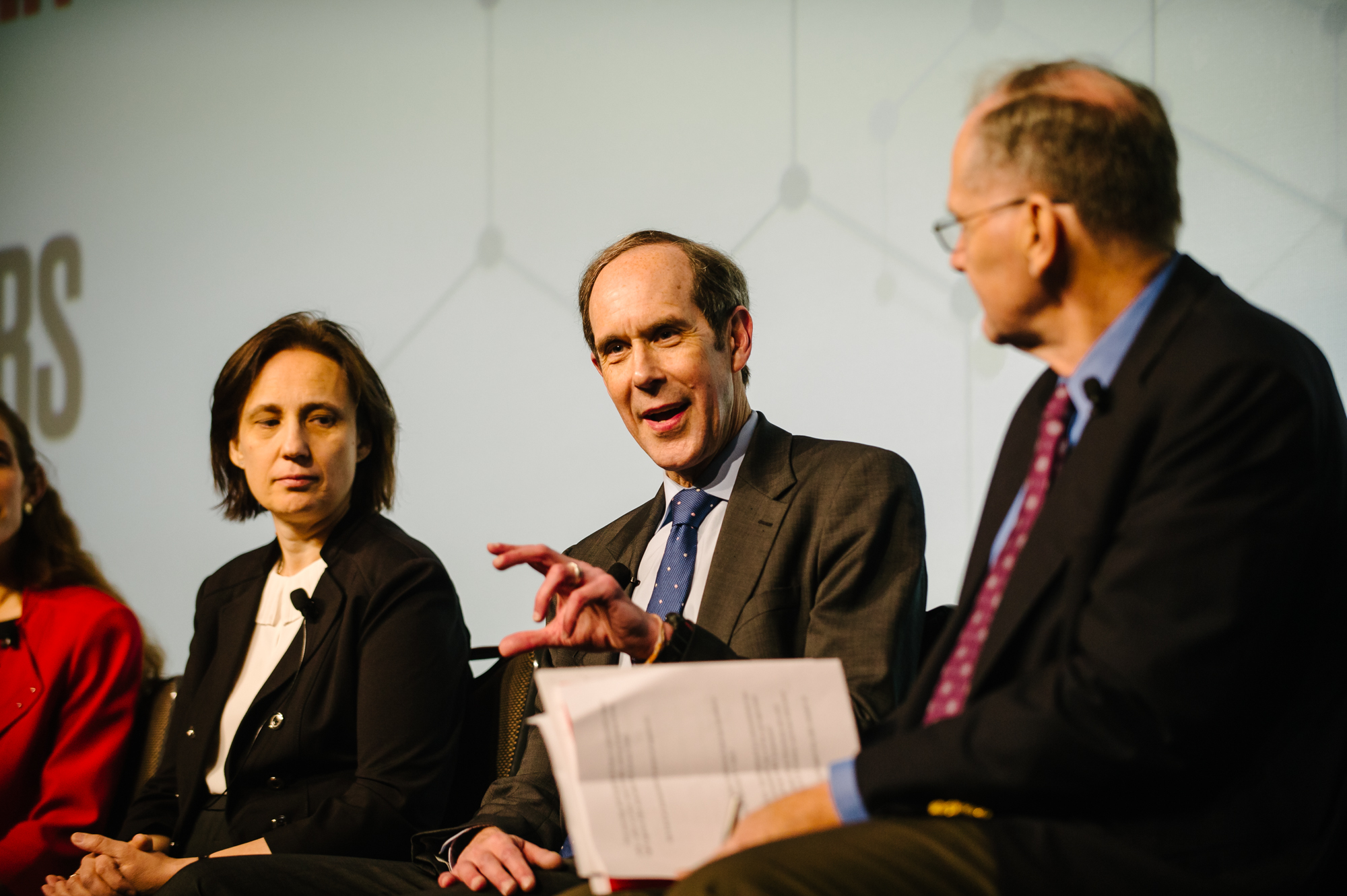 Brian Druker, M.D., director of OHSU Knight Cancer Institute, discusses the LLS Beat AML Master Clinical Trial and the promise of precision medicine for acute myeloid leukemia patients.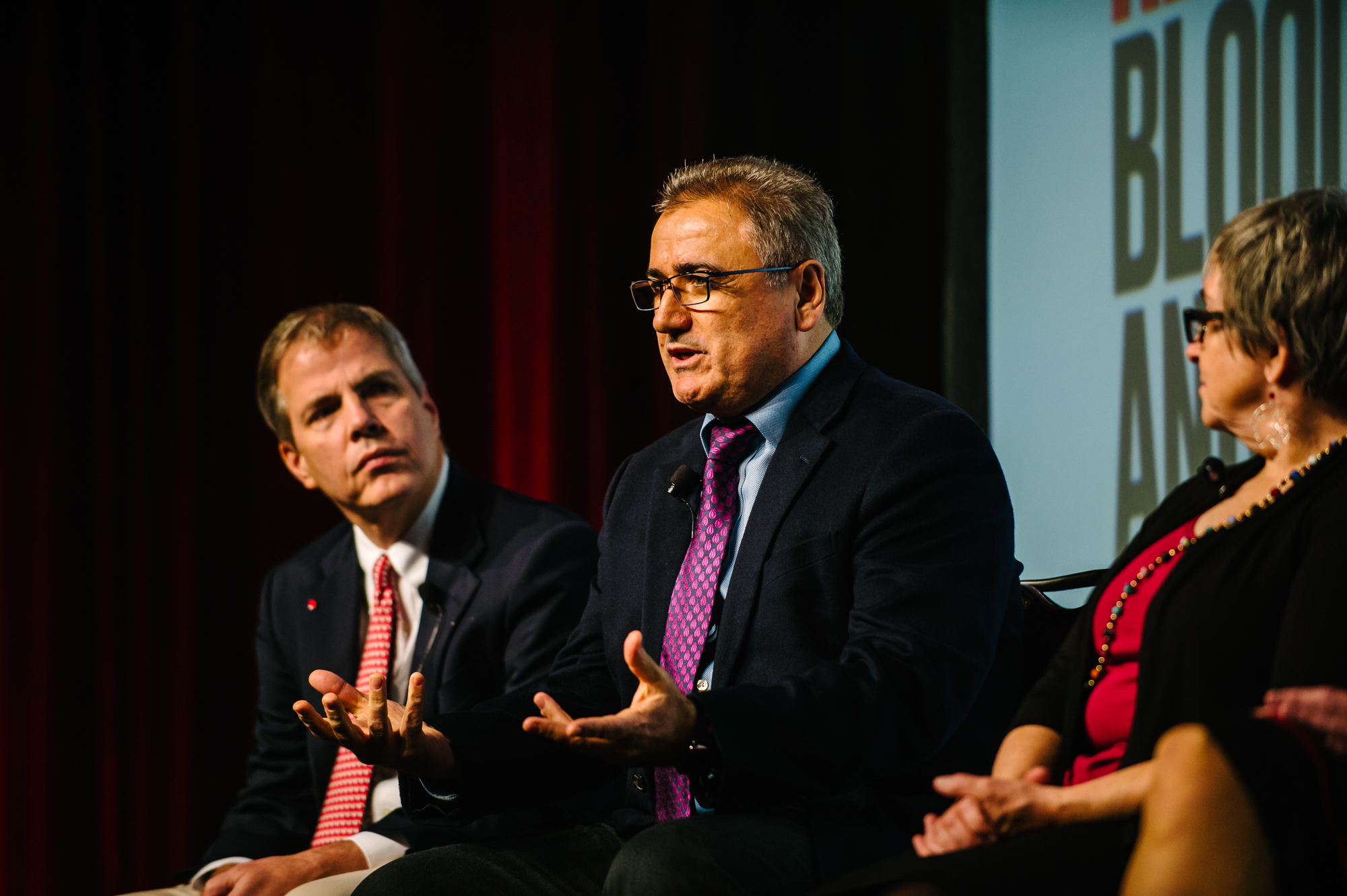 Erkut Bahceci, M.D., vice president, medical sciences-hematology, Astellas Pharma, discussed the approval of gilteritinib.