The Leukemia & Lymphoma Society (LLS) Named Charitable Partner of Largest Esports League in North America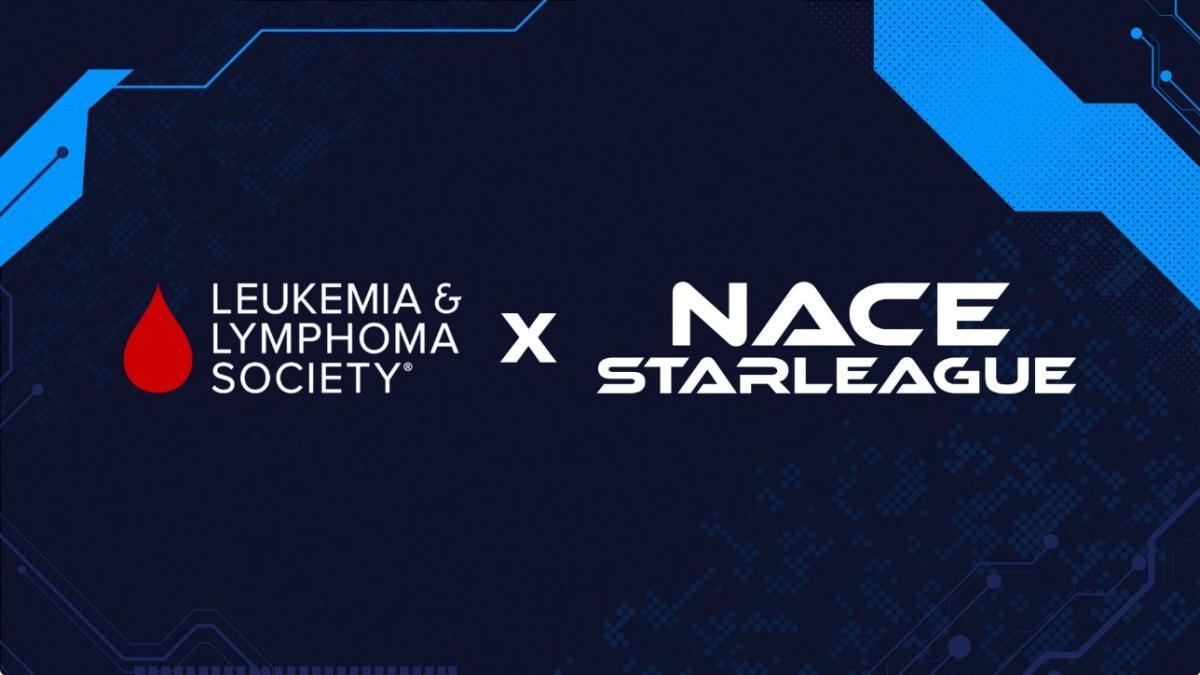 CSL Esports Creates Partnership to Develop Charitable Opportunities Through NACE Starleague
RYE BROOK, N.Y. (September 9, 2021) – CSL Esports, a Playfly Sports company, today announced that The Leukemia & Lymphoma Society (LLS) will serve as the official charitable partner of NACE Starleague, the largest collegiate esports league in North America with more than 14,500 students from 600 colleges and universities. The partnership will focus on raising awareness and funds in LLS's ongoing effort to advance lifesaving research science, support for patients, and critical advocacy efforts. 
"We are truly honored to be working with LLS in their global fight against cancer," said Rob Johnson, CEO, CSL Esports. "We at CSL Esports -along with all organizations associated with NACE Starleague- are so grateful for the incredibly important work LLS is doing every day, and we are committed to helping LLS grow and strengthen awareness about their efforts within the esports community. We have no doubt collegiate athletes throughout NACE Starleague will respond with tremendous support."
As part of the new agreement, LLS will sponsor a Rocket League Championship Series online esports tournament in October with a cash prize pool. The tournament will feature special messaging to help spread awareness for LLS and be broadcast on the CSL Esports Twitch page.  Additionally, CSL Esports will run social media campaigns throughout the year to raise funds and awareness. 
"At LLS, we're thrilled for this incredible opportunity that will help fund and expand awareness about the critical work we do to support blood cancer patients and their families," said Coker Powell, SVP, Chief Development Officer for The Leukemia & Lymphoma Society. "Esports has been instrumental in helping nonprofits like LLS explore new funding opportunities to improve the quality of life for others. We're excited to work with CSL Esports to expand our efforts and reach new audiences."
###
About CSL Esports
CSL Esports provides turnkey solutions for schools and students to compete and learn valuable skills in the rapidly expanding esports industry. Since 2009 CSL Esports has been the operator of North America's largest collegiate esports business and has provided over $1 million in direct scholarships.  CSL Esports works with scholastic partners at all levels including colleges & universities, state and local high school districts, athletic and activities associations, departments of education, and parks & recreation in this new endeavor. www.cslesports.com
About Leukemia & Lymphoma Society
The Leukemia & Lymphoma Society® (LLS) is the global leader in the fight against blood cancer. The LLS mission: cure leukemia, lymphoma, multiple myeloma, and improve the quality of life of patients and their families. LLS funds lifesaving blood cancer research around the world, provides free information and support services, and is the voice for all blood cancer patients seeking access to quality, affordable, coordinated care. Founded in 1949 and headquartered in Rye Brook, NY, LLS has chapters throughout the United States and Canada. To learn more, visit www.LLS.org. Patients should contact the Information Resource Center at (800) 955-4572, Monday through Friday, 9 a.m. to 9 p.m., ET. For additional information visit lls.org/lls-newsnetwork. Follow us on Facebook, Twitter, and Instagram.
About Playfly Sports
Playfly Sports is a full-service sports marketing company operating where sports marketing, media & technology converge. Playfly Sports drives outcome-based solutions for brands reaching approximately 83% of all US sports fans generating over 230bn impressions each year in pro, college, and high school sports. Utilizing the influence and durability of local sports fandom, Playfly Sports exclusive rights in the NBA, NHL, MLB, NCAA, esports, and high school sectors drive value for our local, regional, and national brand partners. Playfly's insights-infused multimedia and tech platforms drive innovation through scaled linear, digital, in-venue, and experiential marketing and engagement assets. Playfly Sports has the unique ability to partner, innovate, and advance the aspirations of athletes, brands, academic institutions, and sports fans across the U.S. Playfly Sports is Igniting Brands through the Love of Fans. Visit Playfly Sports online at playfly.com and follow Playfly Sports on LinkedIn, Twitter, and Facebook: @PlayflySports. www.playfly.com