AUGUST 7, 2023 - The Follicular Lymphoma Foundation (FLF) and The Leukemia & Lymphoma Society (LLS) have joined forces in an unprecedented strategic partnership, combining their expertise and resources to tackle a shared goal - to cure follicular lymphoma (FL). The partnership, aptly named "LLS FLF Research United to CURE FL," marks a significant milestone in accelerating leading edge research for this type of lymphoma and promises hope for patients and families affected by FL.
FL is the most common slow growing form of non-Hodgkin lymphoma, affecting thousands of individuals worldwide each year. While it tends to grow slowly at first, FL becomes more aggressive when it relapses. Remarkable advancements have been made in cancer research and treatments, yet FL remains challenging to cure, making it critical that organizations like FLF and LLS come together to pool their strengths and accelerate progress toward finding a cure. Through collaborative efforts, LLS and FLF intend to foster scientific innovation, and accelerate clinical trials, that can lead to more effective therapies and, ultimately, a cure for FL.
One of the key elements that make this partnership so powerful is the way in which the two organizations complement one another. LLS, which has invested more than $1.6 billion in research over the past 75 years, is the world's largest nonprofit funder of leading-edge blood cancer research. LLS's dedication to funding groundbreaking research, providing free information and support services to patients, and driving policy changes, has made a significant impact in finding cures and improving the quality of life of blood cancer patients and their families. Through their efforts, LLS has helped shape the lymphoma treatment and care landscape.
FLF is laser-focused on FL, and on accelerating the field, to move at pace, secure breakthroughs and ultimately find a cure for the disease. The FLF champions and drives FL research initiatives with leading institutions across the globe, supports FL patients and their families with information and education, and actively raises awareness about this condition. This singular focus and deep expertise enable the FLF to address the specific scientific unmet needs with precision, at pace, and with compassion.
By combining forces, FLF and LLS create a formidable alliance that can channel their energy directly into combating FL on all fronts.

Kate Rogers, CEO of the FLF said:
"We are thrilled to embark on this transformative journey with The Leukemia & Lymphoma Society. This collaboration not only allows us to leverage each other's strengths, it also amplifies our voices to advocate for greater awareness and funding for FL research, as we work together to transform treatments and outcomes for FL patients."
E. Anders Kolb, M.D., President, and Chief Executive Officer of LLS added:
"We are very excited to join forces with the Follicular Lymphoma Foundation to help improve the lives of patients living with this disease. This collaboration has the potential to accelerate cures and care to help people around the world living with follicular lymphoma. The "LLS FLF Research United to CURE FL" partnership aims to drive significant advancements in FL research and will initially focus on supporting immunotherapy research and accelerating pathways to clinical trials – where we believe we can make the biggest impact quickly for those affected by this disease."
About The Leukemia & Lymphoma Society
The Leukemia & Lymphoma Society® (LLS) is the global leader in the fight against blood cancer. The LLS mission: Cure leukemia, lymphoma, Hodgkin's disease, and myeloma, and improve the quality of life of patients and their families. LLS funds lifesaving blood cancer research around the world, provides free information and support services, and is the voice for all blood cancer patients seeking access to quality, affordable, coordinated care.
 
 Founded in 1949 and headquartered in Rye Brook, NY, LLS has regions throughout the United States and Canada. To learn more, visit www.LLS.org. Patients should contact the Information Resource Center at (800) 955-4572, Monday through Friday, 9 a.m. to 9 p.m. ET.
LLS is the only organization featured in the nonprofit category on both Fast Company's 2022 Brands That Matter list and the 2023 Best Workplaces for Innovators list. LLS stands out among brands around the world for its relevancy, cultural impact, ingenuity, and mission impact.
For additional information, visit lls.org/lls-newsnetwork. Follow us on Facebook, Twitter, and Instagram.
About the Follicular Lymphoma Foundation
The Follicular Lymphoma Foundation (FLF) is on a global mission to cure follicular lymphoma (FL). With patients at the heart of everything they do, they are leading the way in FL research and treatment to ultimately find a cure and fast. FL is a type of blood cancer that affects the lymph nodes and is the second most common Non-Hodgkin Lymphoma.
The FLF was launched in the summer of 2019 by their founder, Lady Nicola Mendelsohn, who was diagnosed with FL in November 2016 and who recognised the lack of focus on FL-specific research. Nicola was also inspired by the 'Living with Follicular Lymphoma' Facebook group and worked closely with the group's founder to grow its community to over 10,000 members globally. Through collaborative efforts with patients and global lymphoma experts, the FLF combine compassion with cutting-edge research to revolutionise treatment and improve outcomes for over one million patients worldwide.
For further information, visit theflf.org/news. Follow us on Facebook, LinkedIn, and Instagram.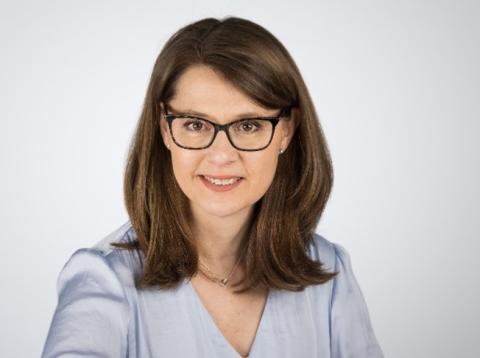 Kate Rogers, CEO, The Follicular Lymphoma Foundation
Kate Rogers is the CEO of the Follicular Lymphoma Foundation, a global charity on a mission to find a cure for follicular lymphoma. Joining in June 2022, Kate has brought a wealth of experience and expertise to the table. Prior to her current role, Kate served as the Global Finance Transformation Lead at GSK plc, a prominent pharmaceutical company. Kate's career at GSK spans an impressive 20 years, during which she held key leadership positions, including CFO for Laboratoire Glaxo SmithKline SaS (GSK France), and Global Pharmaceuticals Head of Long Range Planning. She also holds the position of Non-Executive Director and Audit Committee Chair for Ixico Plc, a Medical Imaging company specialising in Biopharmaceutical clinical research.
Throughout her career in the pharmaceutical and life sciences industry, Kate's deep belief and passion for driving scientific advancements to enhance human health have been evident. With a degree in Engineering Science from Oxford University and as a Chartered Management Accountant, Kate's diverse education background further enriches her skillset. Her background in finance, business transformation, and leadership has been instrumental in shaping her success as an inspiring and forward-thinking CEO.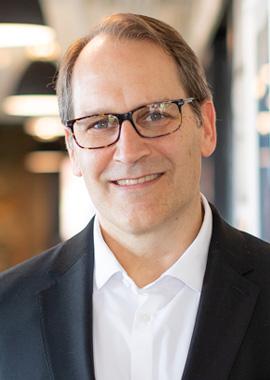 E. Anders Kolb, M.D., President and, Chief Executive Officer, The Leukemia & Lymphoma Society
E. Anders Kolb, MD, a world-renowned pediatric hematologist oncologist and researcher, is president and chief executive officer of The Leukemia & Lymphoma Society (LLS), a global leader in the fight against cancer. Dr. Kolb leads the mission and operations of this $500 million cancer patient advocacy agency with offices serving patients and families across North America.
Dr. Kolb has devoted his life's work to caring for children with pediatric blood cancer and conducting research to find cures. Before joining LLS, he spent 15 years at Nemours Children's Health, where he built the Blood and Bone Marrow Transplant Program and most recently served as chief of the Division of Hematology and Oncology, Director of the Moseley Foundation Institute for Cancer and Blood Disorders, and Vice Chairman for Research in the Department of Pediatrics at the Sidney Kimmel Medical College at Thomas Jefferson University. Prior to his roles at Nemours, Dr. Kolb was a member of the Pediatric Leukemia and Pediatric Stem Cell Transplantation Services at Memorial Sloan-Kettering Cancer Center in New York City; Director of the Pediatric Preclinical Chemotherapy Testing Laboratory at the Albert Einstein Cancer Center, Albert Einstein College of Medicine in the Bronx; and Director of the Pediatric Leukemia and Lymphoma Service and Pediatric Stem Cell Transplantation at The Children's Hospital at Montefiore, also in the Bronx.
Contact: mediarelations@lls.org