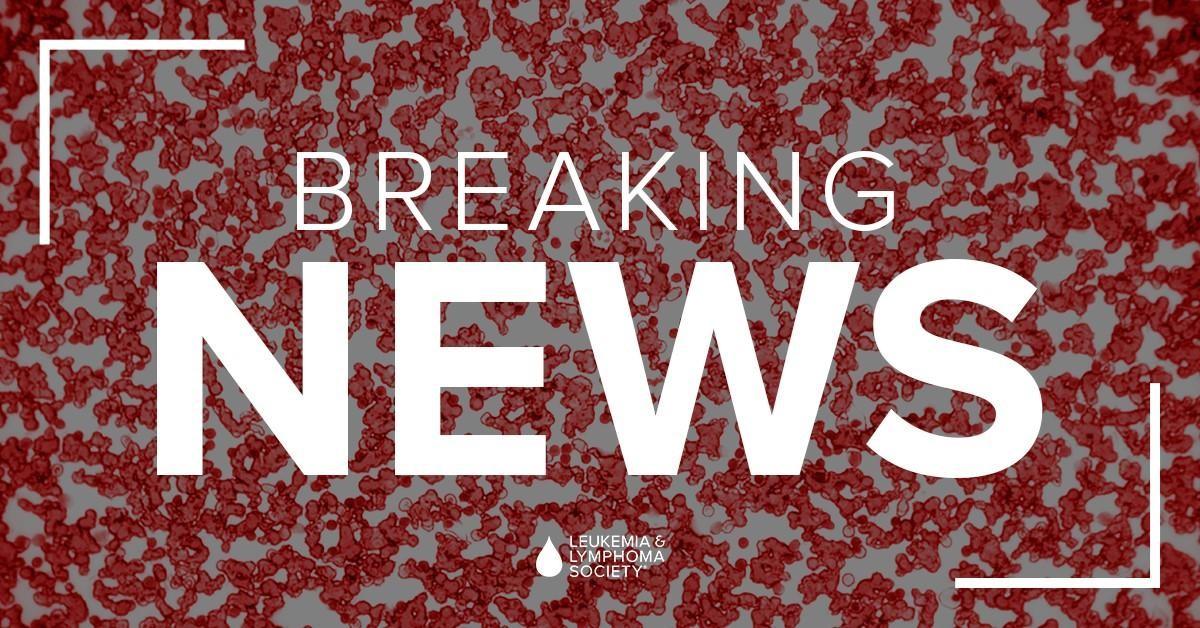 Rye Brook, N.Y., July 25, 2023 – The U.S. Food and Drug Administration (FDA) last week approved quizartinib (Vanflyta®) in combination with standard chemotherapies for the treatment of adult patients with newly diagnosed acute myeloid leukemia (AML) that carries a genetic mutation called FLT3-ITD. 

Quizartinib is the first drug designed to target the FLT3-ITD mutation, which accounts for about a quarter of all AML cases. This mutation drives AML growth, increasing the risk of relapse and decreasing patient survival time.

"Quizartinib is a significant advance for people with this form of AML, extending survival in the clinical trial by 22% compared to standard chemotherapy alone," said LLS's Chief Scientific Officer Lee Greenberger, PhD. "We know that AML is not a single disease, but rather a group of diseases with different mutations that promote AML. That is why LLS has not only supported the development of quizartinib for the past 10 years, but multiple precision medicines targeting other mutations that promote AML." 

Through robust research funding, as well as the landmark Beat AML® Master Clinical Trial, LLS is leading the charge to find targeted treatments for all types of AML, an aggressive and complicated blood cancer that is diagnosed in about 20,000 new patients in the United States each year alone. AML is also one of the most lethal blood cancers, and the need for new treatments remains urgent.
 
The LLS Beat AML Master Clinical Trial is the first collaborative precision medicine clinical trial in a blood cancer. Beat AML uses advanced genomic technology to match patients to the most promising targeted treatment and is testing multiple therapies simultaneously to bring new treatments to AML patients faster. The trial has already reported strong results, showing better survival rates and improved quality of life when genomic analysis is used to match patients to targeted therapies. 

Further, LLS invests one quarter of its robust multimillion dollar research portfolio in innovative science in AML. This includes grants for the brightest scientists at leading institutions, and significant investments in biotechnology companies through the LLS Therapy Acceleration Program, a strategic venture philanthropy funding initiative.

Quizartinib not only extends survival, but leads to longer remissions

In addition to improved overall survival rates, adding quizartinib to standard chemotherapy led extended remission rates by three times (12.4 months without quizartinib compared to 38.6 months with it). The same percentage of patients (55%) achieved remission in both treatment groups.

The drug carries a warning about possible effects on heart rhythms and can also cause several other adverse effects of concern, including an increased risk of infection. As with all treatments, patients should talk with their oncologist about the benefits and risks of quizartinib.

"Targeted treatments like quizartinib are already making a big difference in many types of blood cancer and ongoing research will no doubt produce even more breakthroughs in the near future," said Dr. Lee Greenberger.
If you or a loved one need personalized disease, treatment or support information, you can contact one of our Information Specialists: https://www.lls.org/support-resources/information-specialists