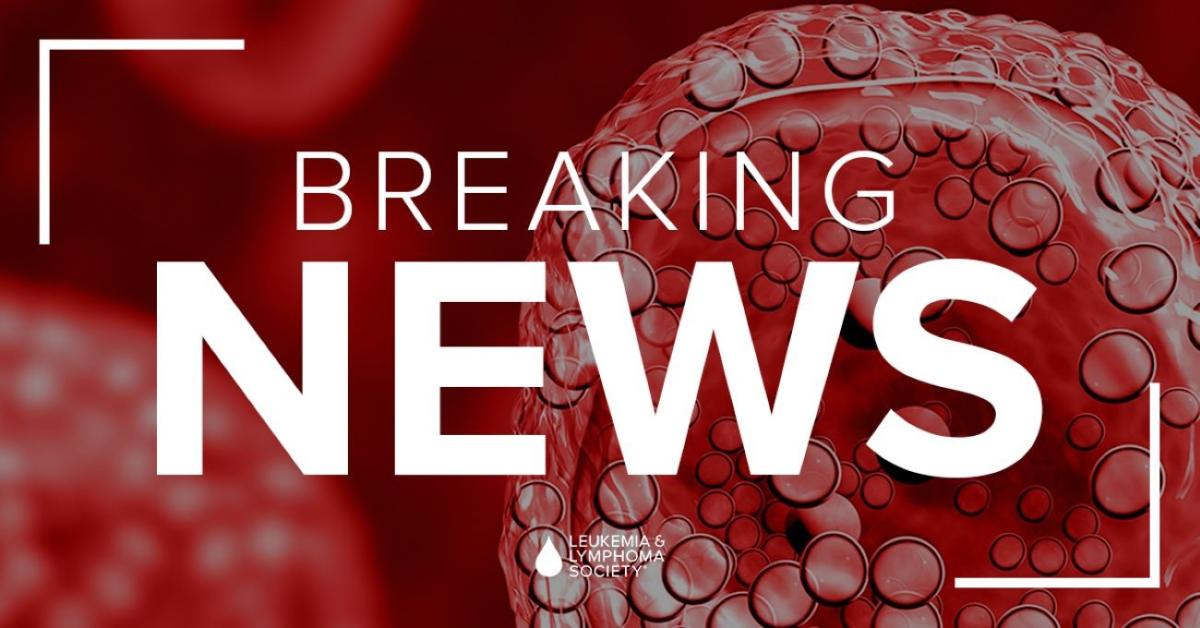 Rye Brook, N.Y., June 2, 2022 – The U.S. Food and Drug Administration (FDA) has approved CAR T-immunotherapy tisagenlecleucel (Kymriah®) for patients with follicular lymphoma (FL) whose cancer has returned or worsened despite at least two earlier treatments. Tisagenlecleucel was previously approved to treat other forms of blood cancer in children in adults.
FL is the most common slow growing form of non-Hodgkin's lymphoma. While FL tends to grow and spread slowly at first, it becomes more aggressive with each relapse, making it essential to continue research into new treatment options. 

"As one of the earliest supports of CAR T, LLS is excited to see tisagenlecleucel made available to more patients earlier in their cancer care," says LLS Chief Science Officer Dr. Lee Greenberger. "But our work is far from over. We have invested over $10 million per year in exploring the next generation immunotherapies that further enhance the safety and effectiveness of immune-based treatments like CAR T, while also expanding the pool of patients who can benefit from them."

The Leukemia & Lymphoma Society was among the first investors in CAR T research in the 1990s and providing funding support for the clinical trails leading to the first FDA-approvals for these treatments in 2017. Today, the FDA has approved more than 10 indications with six different CAR T therapeutics, including treatment for several types of non-Hodgkin lymphoma and multiple myeloma in adults, as well as B-cell acute lymphoblastic leukemia in adults and children. 

According to the drug's maker, the FDA granted accelerated approval for tisagenlecleucel based on data from the ELARA trial, which followed 90 patients for an average of 17 months. Eight six percent of the patients responded to the one-time treatment, with 68% having a complete response, meaning they had no detectable cancer. Responses were durable, with 85% of patients with a complete response still responding 12 months after their treatment.

Safety was evaluated in 97 patients at a median follow-up 21 months. Cytokine release syndrome, a potentially serious side effect that is frequently associated with all CAR T-cell therapies, was observed in 53% of patients, but none of the cases were severe.