Crucial LLS Support Drives Approval of New Precision Medicine for Rare Group of Blood Diseases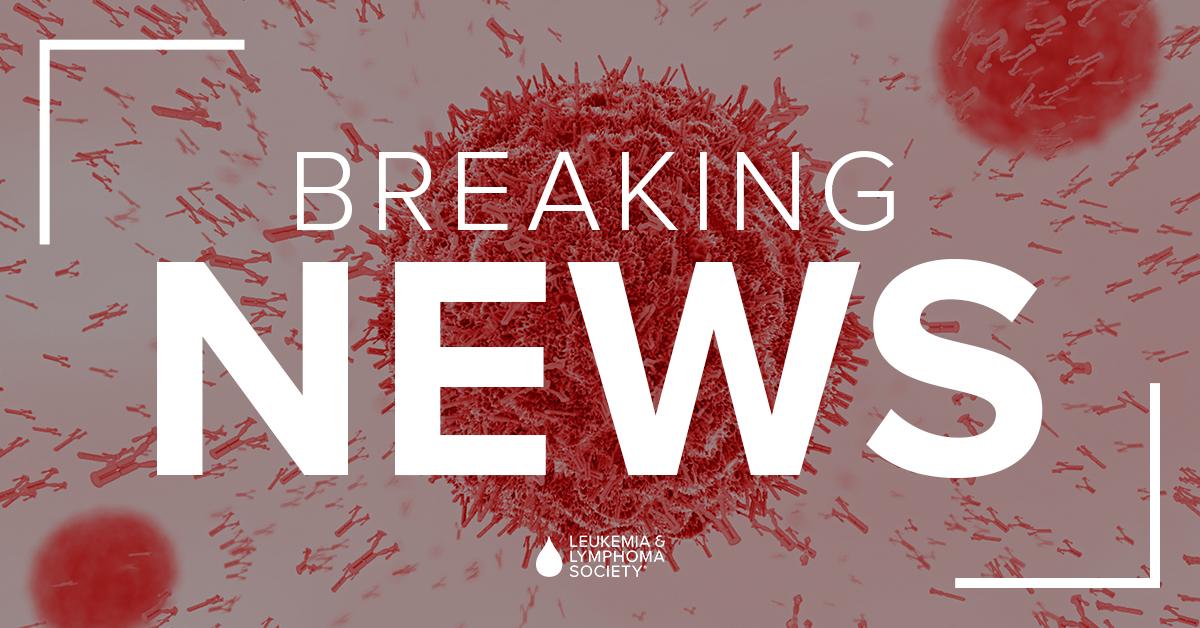 Crucial LLS Support Drives Approval of New Precision Medicine for Rare Group of Blood Diseases

The U.S. Food and Drug Administration (FDA) this week approved cobimetinib (Cotellic®), a precision medicine treatment for adults with any of a family of blood diseases known as histiocytic neoplasms, which can lead to severe disability and death. Cobimetinib works by targeting specific gene mutations that cause this rare disease.
"LLS's role in the development of cobimetinib underscores our commitment to improving the lives of people with every form of blood cancer, from the most common, like CLL, to this very rare form," says LLS Lee Greenberger, Ph.D. "It also demonstrates our laser focus on helping to uncover the molecular causes of blood cancer—that is, genetic changes that only cause disease, but that provide a target for precision treatments like cobimetinib that can have profound effects on patient lives."
Because this form of cancer is so rare, the FDA granted approval based on research at a single institution, Memorial Sloan Kettering Cancer Center in New York City. LLS supported the key clinical trial of cobimetinib at Sloan Kettering that reported an overall response rate of 89% in treated patients. What's more, one year later, every patient who responded initially continued to respond to treatment and 94% had no disease progression at all.
"One of the unique aspects of the LLS approach is that we support innovative science through every stage of drug discovery and development, so it's not unusual that our support has an impact on even the rarest forms of blood cancer," said Orsi Giricz, Ph.D., Senior Director of Research Programs & Communications at LLS. 
In 2016, the LLS Scholar Award provided funding to Sloan Kettering drug researcher Dr. Abdel-Wahab. This funding not only led to discovery of key data leading to approval of two earlier drugs for histiocytosis, but Dr. Abdel-Wahab credits LLS funding will helping him secure additional critical funds for the ongoing research leading to this latest approval.
"The LLS track record in supporting both foundational blood cancer science as well as evaluation of drugs in human clinical trials is unequaled," says Dr. Greenberger. "Our goal is ambitious, but we truly mean it when we say our work will not be done until we find a cure for all blood cancers.
About The Leukemia & Lymphoma Society

The Leukemia & Lymphoma Society® (LLS) is the global leader in the fight against blood cancer. The LLS mission: Cure leukemia, lymphoma, Hodgkin's disease, and myeloma, and improve the quality of life of patients and their families. LLS funds lifesaving blood cancer research around the world, provides free information and support services, and is the voice for all blood cancer patients seeking access to quality, affordable, coordinated care.
Founded in 1949 and headquartered in Rye Brook, NY, LLS has regions throughout the United States and Canada. To learn more, visit www.LLS.org. Patients should contact the Information Resource Center at (800) 955-4572, Monday through Friday, 9 a.m. to 9 p.m. ET.
LLS is one of Fast Company's "2022 Brands That Matter." As the only cancer organization on the list, LLS stands out among brands around the world for its relevancy, cultural impact, ingenuity, and mission impact.