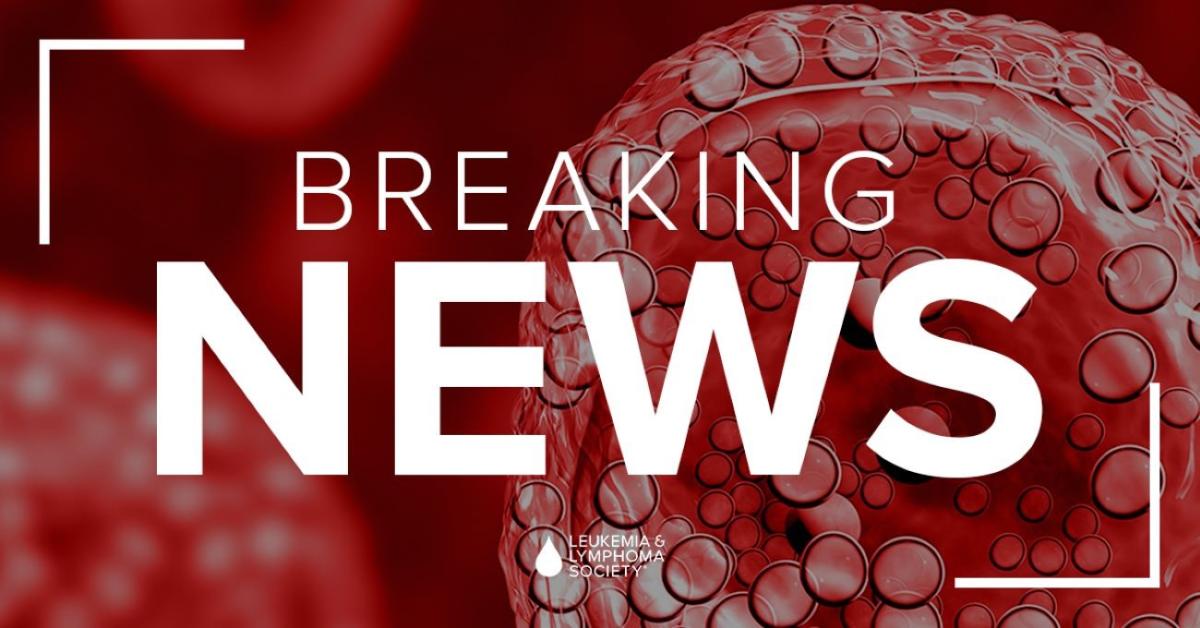 The U.S. Food and Drug Administration (FDA) today approved CAR T-immunotherapy lisocabtagene maraleucel (Breyanzi®) for treatment of adults with large B-cell lymphoma (LBCL) whose cancer has returned or worsened within 12 months of first-line chemotherapy.  FDA also approved it after one relapse in patients who are not eligible for stem cell transplants because of their age or other health conditions.
Breyanzi was previously reserved for use after two earlier therapies. Breyanzi was granted priority review by the FDA, which is reserved for drugs that would offer a significant improvement in safety and effectiveness compared to the current standard treatment.
"As one of the earliest supporters of the CAR T-therapy approach, which harnesses a patient's own immune system to fight their cancer, we are excited to see it being offered to patients earlier in their care," says Lee Greenberger, Ph.D., Chief Scientific Officer of The Leukemia & Lymphoma Society (LLS). "CAR T-therapy used earlier in treatment can offer patients with LBCL a superior long-term remission rate and potentially the hope of a cure for some patients." 
LLS was among the earliest investors in CAR T immunotherapy research in the 1990s and continues to support cutting edge research into next generation immunotherapies. LLS has more than $10 million invested in exploring safer, more effective and longer-lasting immune-based treatments, as well as ways to make these groundbreaking therapies effective against more types of blood cancer.
The FDA has approved more than 10 indications for six different CAR T-therapies (and counting), including treatment for several types of non-Hodgkin lymphoma (follicular lymphoma, mantle cell lymphoma and diffuse large B-cell lymphoma) plus multiple myeloma in adults, as well as B-cell acute lymphoblastic leukemia in adults and children. 
Today's Breyanzi approval was based on results from TRANSFORM, a phase 3 global clinical trial. Breyanzi CAR T treatment provided significant improvements compared to standard of care in event-free survival, complete responses (meaning cancer was undetectable) and progression-free survival in patients with LBCL whose disease was returned within 12 months of their first-line therapy.
The approval was also based on results from the phase 2 PILOT trial, which included patients who were not candidates for stem cell transplant because of their age or frailty. In this trial, the treatment also resulted in high overall and complete response rates.