MorphoSys to Acquire Constellation Pharmaceuticals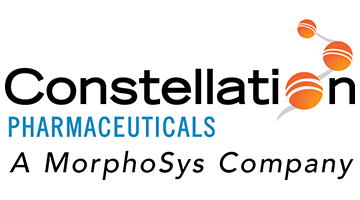 PLANEGG/MUNICH, Germany & CAMBRIDGE, Mass.--(BUSINESS WIRE)--Jun. 2, 2021-- MorphoSys AG (FSE: MOR; NASDAQ: MOR) ("MorphoSys"), and Constellation Pharmaceuticals, Inc., (NASDAQ: CNST) ("Constellation") today announced that they have entered into a definitive agreement whereby MorphoSys will acquire Constellation for $34.00 per share in cash, which represents a total equity value of $1.7 billion. The transaction has been unanimously approved by the management board (Vorstand) and the supervisory board (Aufsichtsrat) of MorphoSys, as well as the Board of Directors of Constellation and is expected to close in the third quarter of 2021.
Constellation is a clinical-stage biopharmaceutical company using its expertise in epigenetics to discover and develop novel therapeutics that address serious unmet medical needs in patients with various forms of cancer. Constellation's two lead product candidates, pelabresib (CPI-0610), a BET inhibitor, and CPI-0209, a second-generation EZH2 inhibitor, are in mid- to late-stage clinical trials and have broad therapeutic potential to offer meaningful benefits to patients with various hematological and solid tumors. Pelabresib has the potential to be a first- and best-in-class BET inhibitor and is currently in Phase 3 clinical trials for myelofibrosis, a bone marrow cancer that disrupts the body's normal production of blood cells. CPI-0209 is currently in Phase 2 with best-in-class potential for treating hematological and solid tumors. Constellation's pipeline also includes numerous preclinical compounds.