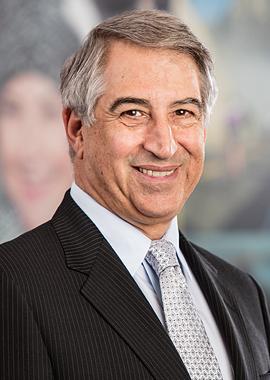 Louis J. DeGennaro, Ph.D.
President and Chief Executive Officer
Louis J. DeGennaro, Ph.D., is president and chief executive officer of The Leukemia & Lymphoma Society (LLS), a global leader in the fight against cancer. Dr. DeGennaro leads the mission and operations of this $400 million cancer patient advocacy agency with headquarters in Rye Brook, New York.
Dr. DeGennaro has been a member of the LLS executive leadership team since he joined LLS as chief scientific officer in 2005. He was named LLS chief mission officer in 2009, with responsibility for leadership of all of LLS's mission functions, including research, patient education and support, public policy and advocacy. He was named president and CEO in September 2014.
As the key architect of LLS's cures and access agenda, Dr. DeGennaro conceived and pioneered LLS's Therapy Acceleration Program® - a venture philanthropy approach to accelerating new treatments to patients through drug discovery and development partnerships with the biotechnology industry. LLS's foray into venture philanthropy helped redefine the activist role of nonprofits to meet urgent unmet medical needs.  Under Dr. DeGennaro's leadership LLS launched its groundbreaking precision medicine Beat AML® Master Trial in October 2016, leading the offensive against acute myeloid leukemia, one of the most deadly blood cancers. 
Dr. DeGennaro has devoted his career to saving lives through drug discovery – first in academic research, later directing drug development at several pharmaceutical companies. At LLS he has found the perfect intersection of science and patient care, overseeing the funding of cutting-edge research, supporting patients and engaging in patient advocacy work. In addition to providing leadership and vision for his staff, he is committed to keeping a significant constituency of volunteers motivated and dedicated to the organization.
After receiving his doctorate in biochemistry from the University of California at San Francisco, Dr. DeGennaro did his post-doctoral research at the Yale University School of Medicine.  His previous academic appointments include research group leader, Max Planck Institute in Munich, Germanyand associate professor of neurology and cell biology, University of Massachusetts Medical School.  His previous private sector appointments included Senior Director, Molecular Genetics, Wyeth Pharmaceuticals and Executive Vice President, Synex Pharmaceuticals.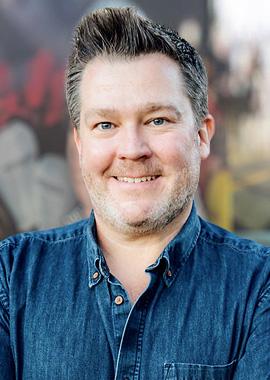 Troy Dunmire
EVP, Chief Operating Officer
As chief operating officer, Troy Dunmire provides operations oversight and leadership for key LLS business units including Field Operations, Information Technology, Advancement, Corporate Development, Campaigns, Marketing and Communications. He is responsible for leading all operational activities and implementing an overall finance and expense management strategy aligned with LLS's strategic business plan. He works closely with the cross-functional senior leadership team, primarily to assess strategic growth on LLS's operating plan.
Dunmire comes to LLS after more than 20 years at Gap Inc., having served in multiple roles and functions across Gap, Old Navy and Banana Republic. In his most recent position as senior vice president of stores, his purview included oversight of 750 stores across the United States and Canada with revenue in excess of $2 billion. Throughout his career, he's developed and executed comprehensive business and operating strategies across staff, customers and stores, leading to top-line sales and gross margin improvements.
Dunmire has a bachelor's degree in marketing from University of South Florida, where he currently serves as a member of the alumni association board of directors.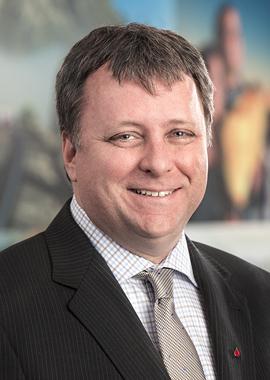 JR Miller
EVP, Chief Financial Officer
As chief financial officer, JR ensures that LLS achieves the ambitious financial goals of its long-range strategic plan. Miller leads the finance organization and risk management and is responsible for enhancing LLS's financial efficiency and effectiveness in partnership with the organization's executive team. 
Throughout his 20-year tenure at LLS, Miller served as a regional vice president, overseeing ten chapters across the U.S., and as vice president of field operations, in which he was responsible for management of LLS Canada. From 2015 to 2018, Miller served as CEO of PearlPoint, an online service that provides nutritional support for cancer patients, which he has since integrated into LLS's family of patient support services.
Prior to joining LLS, Miller was in corporate accounting with David C. Cook, a nonprofit publishing company, and an internal auditor for Farm Family Insurance Companies.
Miller holds a bachelor's degree in accounting from Gordon College and is a member of the American Institute of Certified Public Accountants.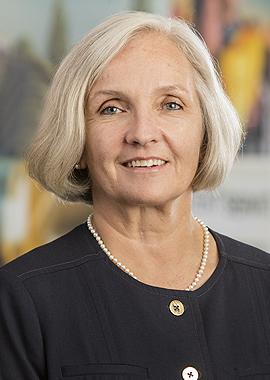 Gwen Nichols, MD
EVP, Chief Medical Officer
As The Leukemia & Lymphoma Society's (LLS) Chief Medical Officer (CMO), Gwen Nichols, M.D., plays a critical role in advancing cures through a unique combination of clinical, academic and pharmaceutical experience. She oversees LLS's scientific research portfolio, patient services and policy and advocacy initiatives. Dr. Nichols leads an international team of preeminent leaders in pediatric acute leukemia to conceive, develop and implement LLS PedAL, a first of its kind global master clinical trial and a key component of the Dare to Dream Project, transforming treatment and care for kids with blood cancer.
A physician and scientific researcher, Dr. Nichols has dedicated her career to advancing cures for cancers. Before joining LLS, she was oncology site head of the Roche Translational Clinical Research Center, where she worked to develop new cancer therapies, translating them from the laboratory to clinical trials. Prior to joining Roche in 2007, Dr. Nichols was at Columbia University for more than ten years, where she served as the director of the Hematologic Malignancies Program.
While at Columbia University, Dr. Nichols maintained an active clinical practice and received the prestigious honors of "Physician of the Year" from Columbia University and the "Humanism in Medicine Award" from the American Association of Medical Colleges.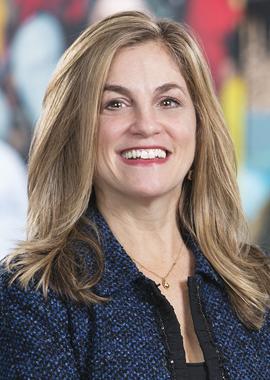 Dale Nissenbaum
EVP, General Counsel and Chief People Officer
As General Counsel and Chief People Officer, Dale Nissenbaum is responsible for leading both the Legal and Compliance functions and LLS' Human Resources team. She is the liaison to the LLS Board of Directors for the executive leadership team, and advises the Board on developing and maintaining best practices in corporate governance policies.
Dale has over 25 years of legal experience, developed at both public and private companies. Before joining LLS, she was the General Counsel, Americas, for Brunswick Group, a global critical communications firm, from 2012 to 2019. Before that she was the General Counsel and Chief Human Resources Officer at a privately held manufacturing company. While in private practice, she was a mergers and acquisitions attorney at Weil.
She has a bachelor's degree in history and political science from the University of Pennsylvania and a Juris Doctor degree from Columbia University School of Law.