Watch Now: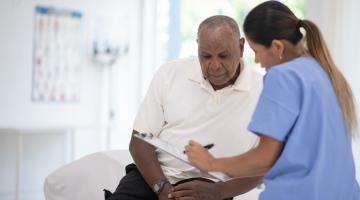 This activity is intended for hematologist-oncologists, fellows, PAs, NPs, nurses, pharmacists, social workers, and other healthcare professionals involved in the care of patients with blood cancer.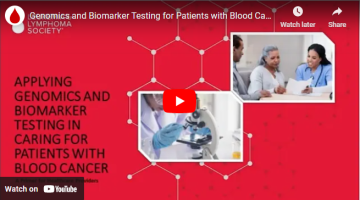 Precision medicine is an emerging approach for prediction of disease risk and disease treatment afforded by the delivery of more precise and efficient care. This approach combines traditional methods with genetic and genomic information for a more personalized approach to disease management. This video will help clinicians become familiar with foundational genomic information to take part in the integration of biomarker testing for precise diagnosis, assessing targeted therapeutic options, and avoidance of adverse reactions when treating patients with blood cancer.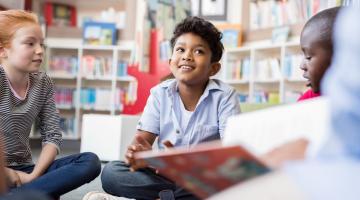 These videos were created to assist school personnel in supporting a student attending school during or after cancer treatment, and their classmates. These videos are companions to LLS' continuing education activity, Staying Connected®: Facilitating the Learning Experience During & After Cancer Treatment, which is designed to help school personnel better understand and support their student diagnosed with cancer.
Videos Titles:
A Panel Discussion on Transitioning Your Student Back to School: Practical Tips and Advice 
Explaining Cancer to Students: A Classroom Presentation