Carisma Therapeutics Presents Clinical Trial Design at ASCO 2021 Meeting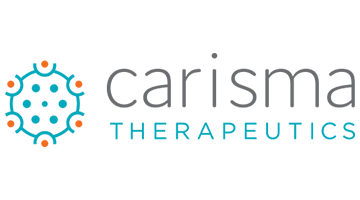 CARISMA Therapeutics Inc., a clinical stage biopharmaceutical company focused on discovering and developing innovative immunotherapies, will make a Trial-in-Progress presentation at the virtual American Society of Clinical Oncology (ASCO) Annual Meeting from June 4 – June 8, 2021. The accepted data reinforces the potential of CARISMA's proprietary chimeric antigen receptor macrophage (CAR-M) platform, as well as the importance of evaluating CAR-monocytes (CAR-Mono) as a novel and expedited immunotherapeutic pathway.
The ASCO presentation is the clinical trial design and foundational details regarding CARISMA's lead candidate, CT-0508, a human epidermal growth factor receptor 2 (HER2) targeted CAR-M. This first-of-its kind Phase 1 clinical trial is actively enrolling patients at two sites, Penn and the University of North Carolina Lineberger Comprehensive Cancer Center in Chapel Hill.
Poster Presentation:
Session Title: Poster Session: Developmental Therapeutics—Immunotherapy
Title: A phase 1, first in human study of adenovirally transduced autologous macrophages engineered to contain an anti-HER2 chimeric antigen receptor (CAR) in subjects with HER2 overexpressing solid tumors.
Abstract #: TPS2660