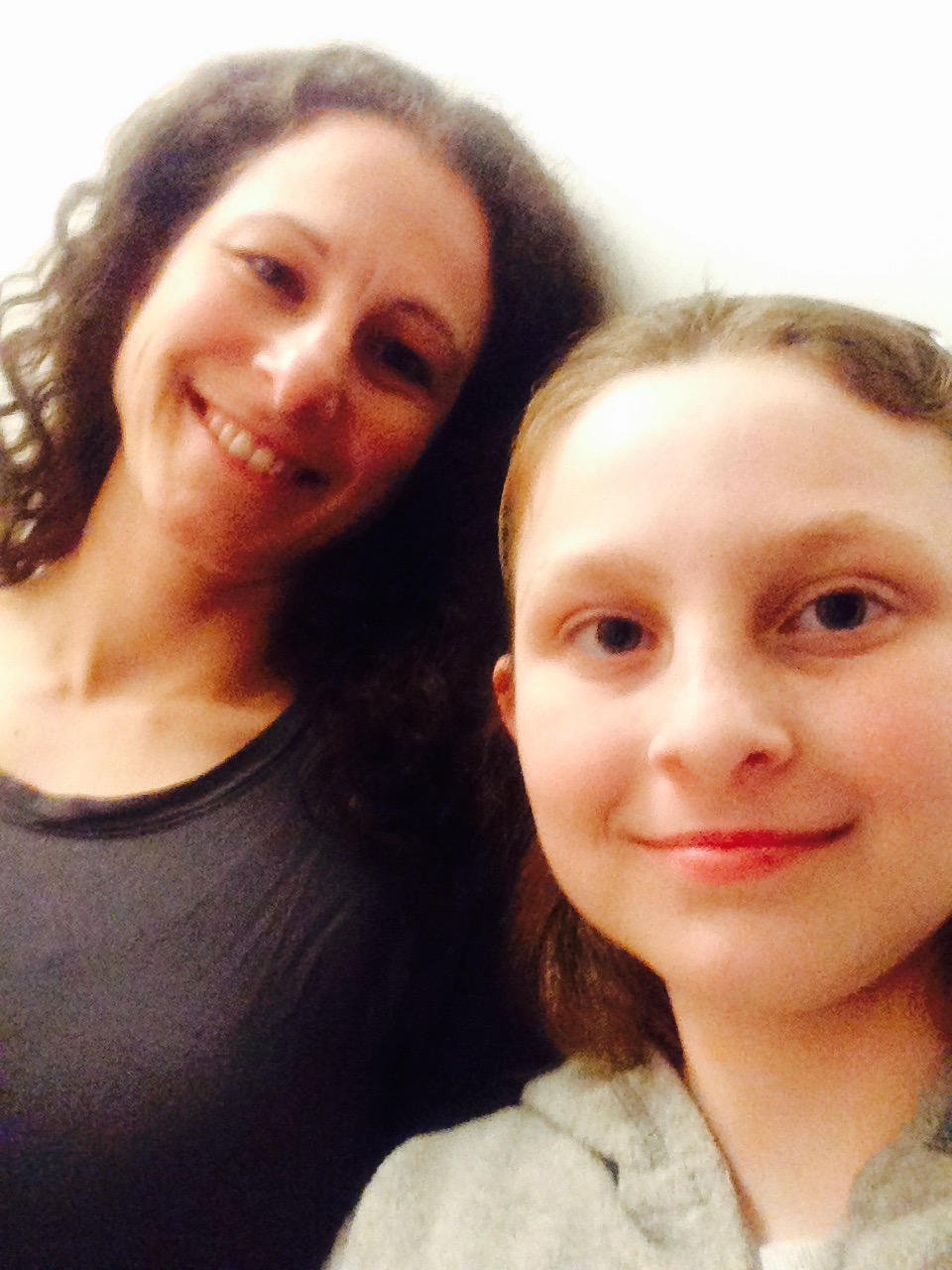 My daughter Mackenzie was diagnosed with acute lymphoblastic leukemia (ALL) in January 2014. Despite being the most common form of childhood cancer that has a very prescribed protocol with better-than-most survival rates, the diagnosis petrified me. My nine-year-old had cancer.
Nothing could have prepared me for all that would mean in the next two years, but there were a few things that helped my family navigate this new world. I share the following in hopes that it will help others in similar situations navigate their journeys.
We got a second opinion from a top-rated children's oncologist. At first I was nervous. I didn't want Mackenzie's doctors to think that we didn't trust them. But, this was our daughter—we weren't taking any chances. I wish I had realized that this is so normal, and I didn't need to sweat telling the doctors; they're professionals and used to this. And, when the second opinion confirmed what Mackenzie's initial doctors said, we felt so much better. Neither my husband nor I studied oncology, so though we immersed ourselves in cancer-related reading, I always felt three steps behind. Speaking with several knowledgeable people in the field made me feel better about the momentous decisions we had to make in regards to Mackenzie's treatment.
 
We organized all the hospital information initially into a two-inch binder under the following tabs: contacts, study information (and then sub-tabbed by different stages of the protocol), test results, insurance, educational resources, discharge, and miscellaneous. This binder quickly became bulky and tedious, however, so I put everything on my laptop via Scrivener, a program I had been using to organize my writing projects. I found this much easier, and Scrivener also allowed me to add my own thoughts and links to articles and other online resources I wanted to keep with the notes. I also kept a private blog through Blogger that allowed me to write what happened, include images, and reflect upon pivotal moments to share with friends and family. This allowed us to have some control over what was happening, and made finding information relatively easy when necessary.


We stayed connected with school. Because it was a lifeline to her social world, not to mention academics, Mackenzie needed school almost as much as she needed my husband and me. For the first five months, she received homebound instruction, which was great, but she still missed her classmates. So, for the last four months she had to stay home because of treatment, we worked with the school to have her participate via a robot, which boosted her spirits immensely until she could physically return to school.
We gave Mackenzie time away from us. The child life specialists played with Mackenzie and helped her understand what was going on. Through dolls, games, and books, they engaged with her in a non-threatening way, and were able to reach her in a manner in which Jeff and I

could not. T

he

y 

helped her do what she needed to do. And, Camp

Dost

, a special camp for kids with cancer and one of their siblings, was the highlight of Mackenzie's past two summers. For five days, she and her sister Josie stayed overnight with other kids and counselors—

away from 

the constant 

harping and worrying Jeff and I imposed upon her.
My husband and I took breaks. It took us a while, but eventually when loved ones offered to watch Mackenzie and our other children, we accepted. I went for walks with friends, played soccer, and tried yoga. My husband returned to work, went running, and traveled with friends and family. A couple of times we went out together. This was crucial to our family's well-being. My husband and I both had said hurtful things to each other when we were stressed, afraid and exhausted. Though Mackenzie's sickness could have broken us as a couple, it strengthened our relationship; we were able to be honest about our feelings, see the worst each had to offer, and still stay together. Now we recognize when the other needs a break, and usually are able to shore up the appropriate response, or at least not take it as a personal attack.
 
We treasured our support network. My friend and neighbor was our "point" person when Mackenzie was first diagnosed and organized all the help people wanted to provide. I wish I had been completely honest with people at the beginning when we were overwhelmed that we didn't yet know what we needed, but I didn't want to lose the offer. Silly—people rallied whenever we said we needed anything over the past two years. I should have been specific about what was truly helpful, like talking/listening, bringing food over, and watching our other children when we had to be at the hospital.
 
We focused on each phase as we were in it. When Mackenzie was first diagnosed, I managed the emotional toll and intensity of the situation on adrenaline—I found enough energy to stay up half the night reading articles and blogs, visit with Mackenzie during the day, and take care of my other children. But this kind of focus was not sustainable for the long run. I spoke with the social worker regularly, and she kept reminding me that leukemia treatment is a marathon and that trying to sprint emotionally or physically quickly ends in fatigue. I learned to pace myself through mindfulness—we had two and a half years of scheduled treatment, and needed to focus on the situation at hand. Rather than plan for what could happen a year in the future, I focused on that day. Sometimes I focused on the next five minutes. What surprised me, however, was that as time progressed, each phase put me in a different mindset. What I felt during Induction—an onslaught of information and decisions, fear, and anxiety—is not what I feel now during Maintenance. Now, I'm balancing "normal" life in which cancer is only a part with the knowledge that things could horribly wrong at any second. It's this ever-present knot in my belly, but I don't notice it all the time anymore. Rather, I've grown accustomed to living with uncertainty, a condition I never fathomed possible.
Had I known all this when we started this journey two years ago, the rollercoaster ride still would have been extreme, but perhaps a little less stressful. My parenting, family routines, and even my logic and reasoning went topsy-turvy under the cache of unknowns, but it wasn't all horrible. If all goes well, Mackenzie will finish treatment in May, and we have a different perspective on our lives and the people in it—every day is a gift.
Pamela Brunskill is a teacher, writer, and developer of educational materials. She lives with her husband, three children, and dog in Bloomsburg, PA.