Brittany Daniel is an actress best known for her role in the television series "Sweet Valley High" and the film, "Joe Dirt," and a lifestyle blogger at The Sweet Life By Brittany + Cynthia Daniel. She and her husband, Adam, will participate in The Leukemia Cup Regatta in San Francisco (www.sflcr.org) on October 22.​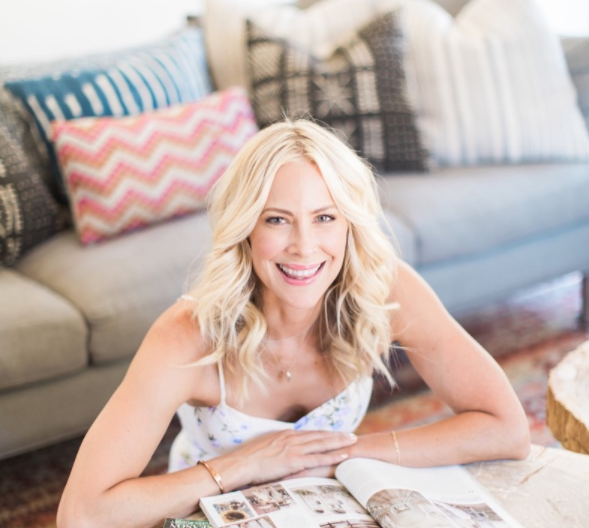 In the summer of 2011 life was pretty perfect for me. I was 36 years old, happily getting ready to move into a new house, and gearing up to begin production on my television show. That's when I suddenly started experiencing flu-like symptoms, back pain and night sweats. I went to the doctor not knowing exactly what was wrong. After a few tests, they diagnosed me with stage IV non-Hodgkin lymphoma. My entire life stopped in an instant.
I started chemotherapy and R-CHOP immediately, and with the support of my physician — and my amazing family — I began my journey to beat cancer. I spent the next 100 days in and out of the hospital. In those 100 days, I learned what it really means to fight for your life. I went through chemo. I lost 30 pounds and all of my hair. I was on a feeding tube. And, I suffered many life-threatening infections. I remember there were days when I looked in the mirror and I did not recognize the frail, bald woman looking back at me. In just over three months, I had gone from being carefree to being someone who required a caregiver.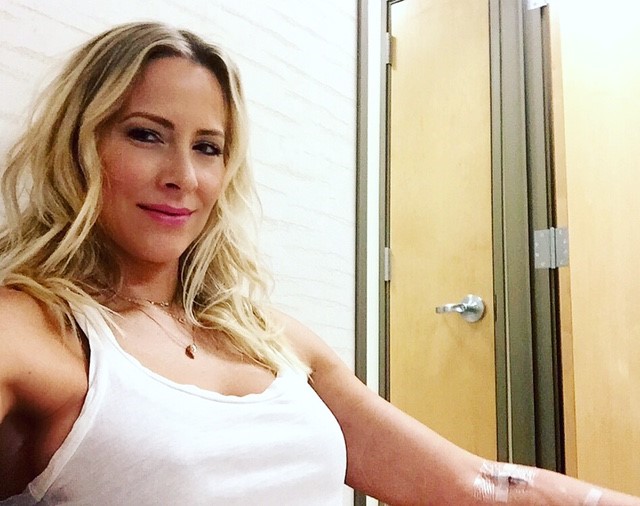 I know that all of the other incredible medical treatments that I was fortunate enough to have access to played a gigantic part in me beating cancer. Equally important was the support of my family and friends. Sharing fruit punch popsicles daily on the front porch of my sister's house with my then 3 and 7-year-old nephews likely played an equally important role in why I am here today.
I also knew that I had to keep moving my body. Even though I was fighting for my life, I had to push just a little bit harder. I would go for walks around the hospital floor at least three times every day. I would even wake my mom up in the middle of the night to go walk the hospital floors with me. Once I was well enough to be at home, I would go on walks with my mom, sister and nephews every day.
I kept setting larger goals for myself. There was a hill near my sister's house, and every day I would walk a little bit further knowing that one day I would get up that hill. My commitment to physical activity never stopped. Once I was in remission, I started going to gentle yoga classes to slowly rebuild my inner and outer strength. That was one of the best gifts I gave myself. It helped me reconnect with myself in a whole new way.
Beating cancer takes an unbelievable toll on you both mentally and physically. My body and mind were in constant survival mode. I experienced some depression, which is very normal for someone fighting cancer. Yoga and meditation really helped me reconnect with my body and spirit. It helped me process what had just happened to me and work through all of my feelings. I highly recommend gentle yoga and meditation during and after treatment. I also explored alternative medicines like acupuncture and Chinese medicine, both were a huge help in restoring my body once I was done with chemo.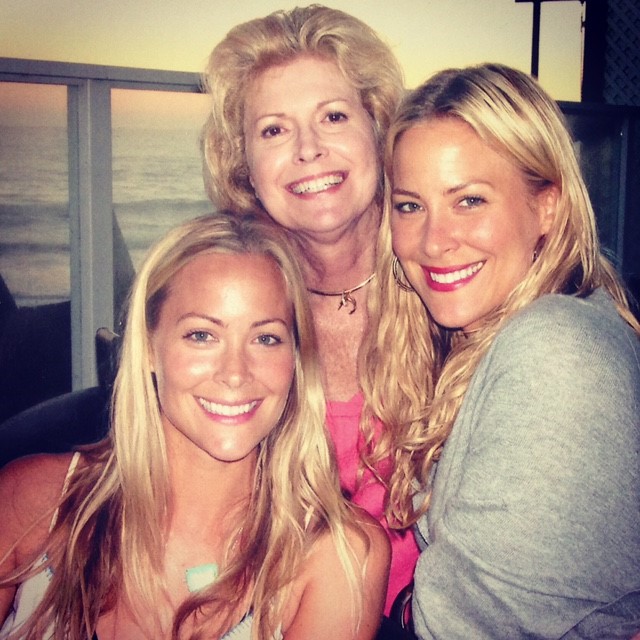 Early on in my cancer journey I understood that this was going to be a physical and mental fight. How I thought about my fight with cancer was going to be just as important as my physical fight. I had a vision board that I kept in my room during my treatment to remind me of all the things I loved, and what I was fighting for.
I filled the board with images that represented what I envisioned for myself when I survived cancer. I had pictures of my family, of a woman walking on the beach in Hawaii, and one of a couple getting married. My vision board represented hope and a beautiful future. It kept me motivated and focused on all of the wonderful things that life still had to offer.
I also subscribed to the old adage that laughter is the best medicine. Comedy became such an amazing outlet and relief for me while I was going through treatment. My favorite memories with my family during treatment were watching rerun episodes of "Seinfeld" and "Everybody Loves Raymond." Daily laughter was so therapeutic and healing to my spirit, and it really helped me take my mind off of all the heaviness around me.
I never gave up, even when I was scared. I think that was because of the will my dad instilled in me. I come from a family of fighters. We believe anything is possible once you set your mind on it and we are willing to work hard to achieve it. My father passed away from cancer in 2009, and his courage inspired me every single day.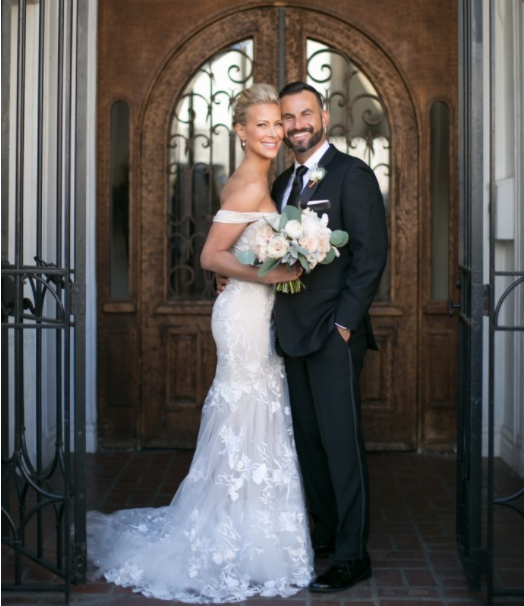 Six years later, thanks to the advanced treatments I received, I am so blessed to be able to say that I am in remission, and that life gets better and better every single day.
Meeting my husband Adam was a dream come true. When I was sick I remember thinking, "I will survive this, and I will marry an amazing man one day." Not only did I survive cancer, but I met and married a strong, kind, smart and compassionate man. I have to say, my life looks a lot like that vision board that I assembled in my hospital room. We even celebrated our honeymoon on the beaches of Hawaii.
If I can offer any piece of advice to other cancer patients going through what I went through, it would be for them to know that this is the scariest ride of your life. It's going to be terrifying and sad, but survival is possible. You can get through this and go on to have a beautiful life. Please just hold on and fight with absolutely every ounce of your mind, body and soul.
Adam and I are so thrilled to be participating and raising money for the Pacific Union Leukemia Cup Regatta the year. Adam is a real estate broker at Pacific Union, and he is proud to be able to involve his brokerage in the cause as well. This is a cause that means so much to us, and I am so excited to be involved with The Leukemia & Lymphoma Society (LLS) so we can help fund lifesaving research, which is one of the reasons I am here today.
To learn more, visit Brittany's blog at www.brittanyandcynthiadaniel.com.