The ways we need to conduct our lives in the midst of this global COVID-19 pandemic is changing daily as more states are ordering us to hunker down, schools and businesses are shutting down or moving to virtual settings. We continue to hear every day from patients, caregivers and volunteers about how they should navigate their treatment and care in this confusing time.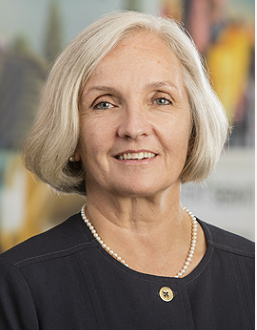 You asked and we're responding. To pick up from the previous posts, here, here, and here, I'm tackling some more questions for you today.  And remember, we're here for you!
What is the difference between self-quarantine and social distancing, and shelter in place? What kinds of activities are permitted for each of these?
Self-Quarantine: People who might have been exposed to the new coronavirus COVID-19 should practice self-quarantine by isolating themselves from other people. They are urged by health care experts to remain in self-quarantine for 14 days to make sure they are not sick. You should stay home and stay at least six feet away from others in your household and do not enter any public areas where you risk exposing other people.  Be certain your doctor is aware of your exposure and your need to self-quarantine.   To protect family members, you should avoid physical contact, wear a mask, and clean all surfaces you come in contact with.  The virus is spread by droplets, (saliva, nasal secretions, sneezing) and can remain on hands and surfaces leading to exposure of others.  If you're self-quarantined in a building with common spaces, stay out of those areas. Your doctor will advise you of the length of time you should self-quarantine. 
Social distancing: This applies to people who have not knowingly been exposed to somebody with the virus, but in an effort to prevent the virus from spreading, are deliberately avoiding crowds, keeping at least six feet of distance from others and generally remaining away from others by working from home, closing schools and conducting classes virtually, and restricting businesses to only what is considered essential. Conferences, sports events and concerts have all been canceled.
While practicing social distancing you can still go outside to take a walk, work in your garden or enjoy the fresh air on your back porch, but avoid crowded areas. If you live in an apartment, you should be conscious that all surfaces touched by the hands of others (elevator buttons, door handles, and communal washing machines) may possibly have been touched by someone with the virus.  You can wear gloves, touch with something that you can throw out afterwards (such as a paper towel), and ALWAYS wash your hands thoroughly when coming back inside. 
Shelter in Place: This requires you to stay in your home unless running out for essential items. You should especially follow the information above for avoiding communal surfaces, and if you cannot remain more than six feet from another person (e.g. grocery store check-out) consider wearing a mask.  This is primarily to protect others if you are asymptomatic but have the virus. 
Everyone should be VERY conscious about avoiding touching their eyes, nose or mouth with their hands if they have touched a communal surface.