Marlee's story of courage, inspiration and giving back.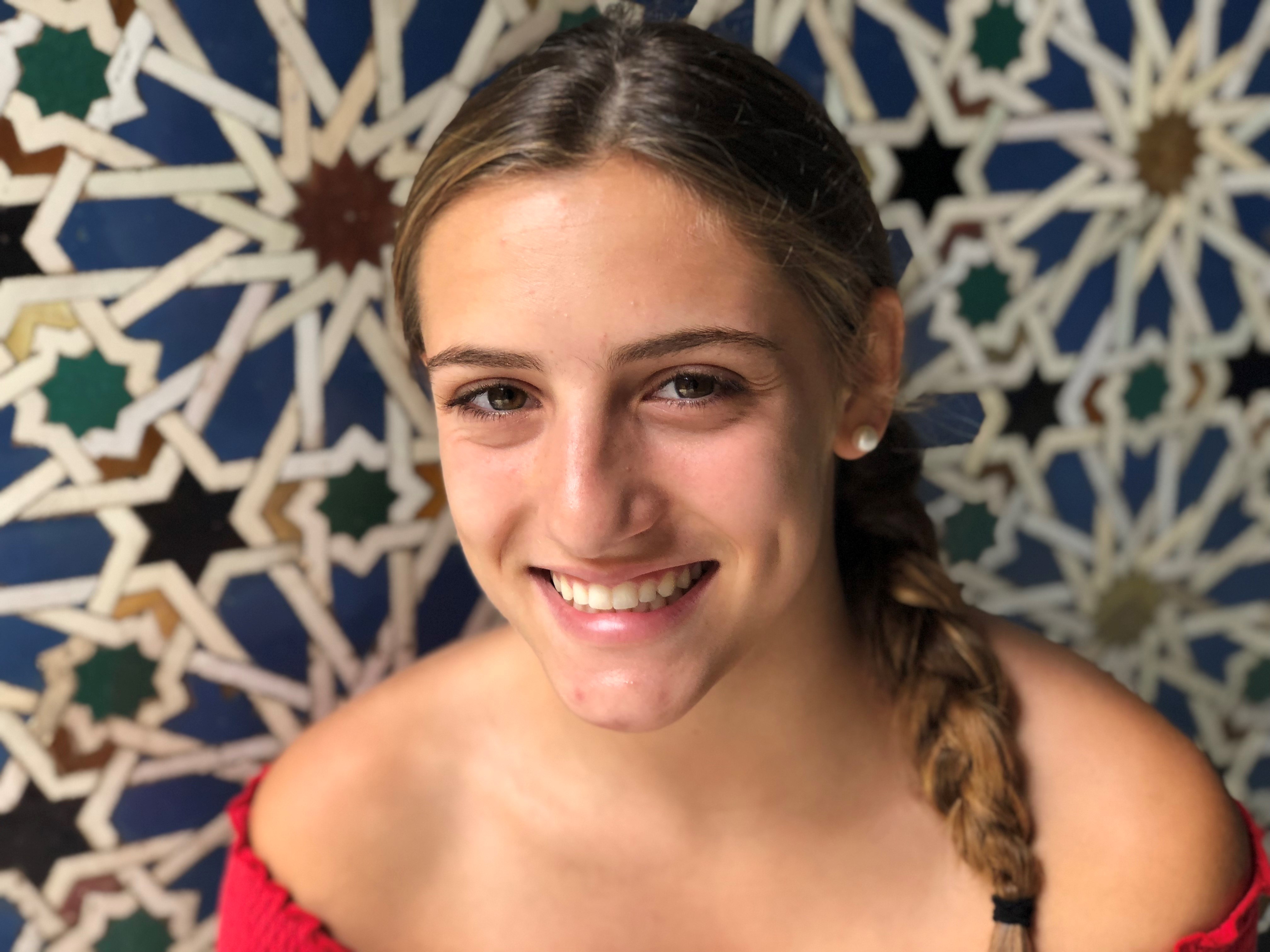 My name is Marlee Pincus and I have cancer. I never in a million years thought I would say those words. Growing up, I never had any medical issues nor a significant family history of cancer. In high school I loved to run, advocate for human rights, and learn Spanish. However, my greatest focus was always on my academics. I graduated Salutatorian of my class and was eager to begin my freshman year at Cornell University. 
The first three and a half weeks were absolutely amazing. I was meeting so many interesting people, learning new things, eating unhealthy foods, and staying up very late; you know, typical college stuff. After a few weeks, my friends and I caught the cough going around the dorm building. As my friends recovered, my symptoms worsened. I was developing fever, night sweats, extreme fatigue, shortness of breath etc. I attributed these feelings to the "college lifestyle." I wasn't planning to come home for Columbus Day weekend, but decided to for a reset. When I woke up the next morning, my mom noticed I was extremely pale and decided to take me to urgent care. They drew blood and then received a "critical values" call from the lab. I was rushed to Hackensack Hospital in New Jersey, where my aunt is a pediatric endocrinologist. After more blood tests the doctor confirmed that I had T-cell acute lymphoblastic leukemia. 
Igniting my Fire
Hearing you have cancer is one of the scariest feelings. Your first thought is, "Am I going to die?" The doctor explained to me that my cancer is very treatable, but recovery takes more than two years. My whole world was flipped upside down. Here I was, not even 18 yet, always had been healthy, and thriving at college. Now that was all taken away. It felt like the ground was crumbling beneath me and I couldn't do anything about it.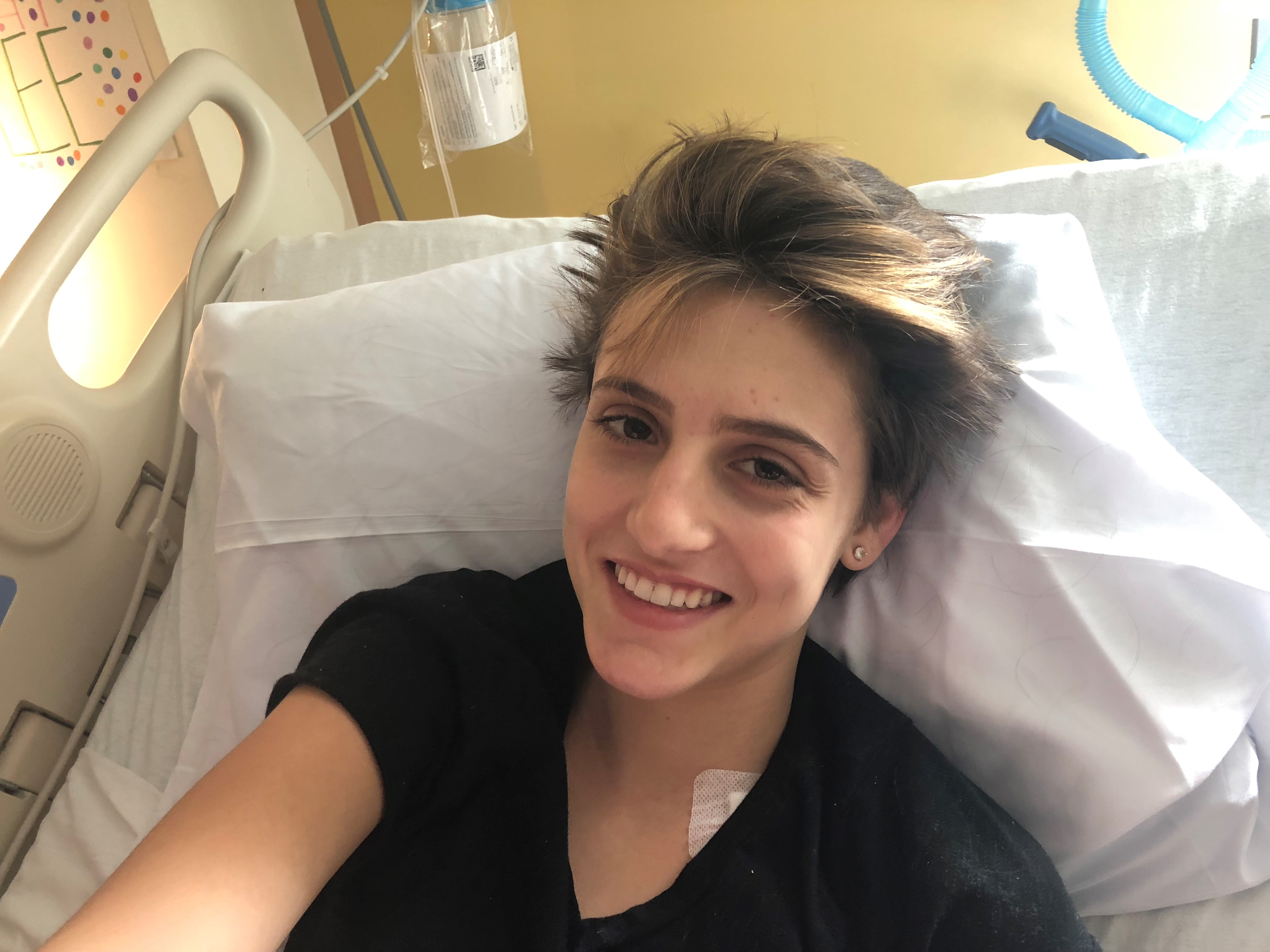 After a few days of shock, breaking the news to friends and family, and lots of tears, I was ready to fight. It's hard to describe the feeling, but when faced with a life-threatening situation, an inner strength comes over you. I describe it best as a fire ignited within you. The fuel was always there, but there was no spark to light it. From there, you have a shift in mindset. The future from moment to moment is so unknown. Thus, you learn to be mindful of the current situation and accept things as they come. Having a positive attitude is essential. During this process, your body undergoes severe strain and adding anxiety makes your body work even harder. This is not to say that that I don't have my moments. There are times I feel angry and upset. I wonder why I was struck with this and how my life could just be put on total pause. I always remind myself through, that regardless of why, this is my current situation. The only thing I can control is my mentality. I focus much of my energy understanding the treatment and observing new things about the world. When you open up your mind, you will be surprised by the things you learn and notice.
18 Means More than a Number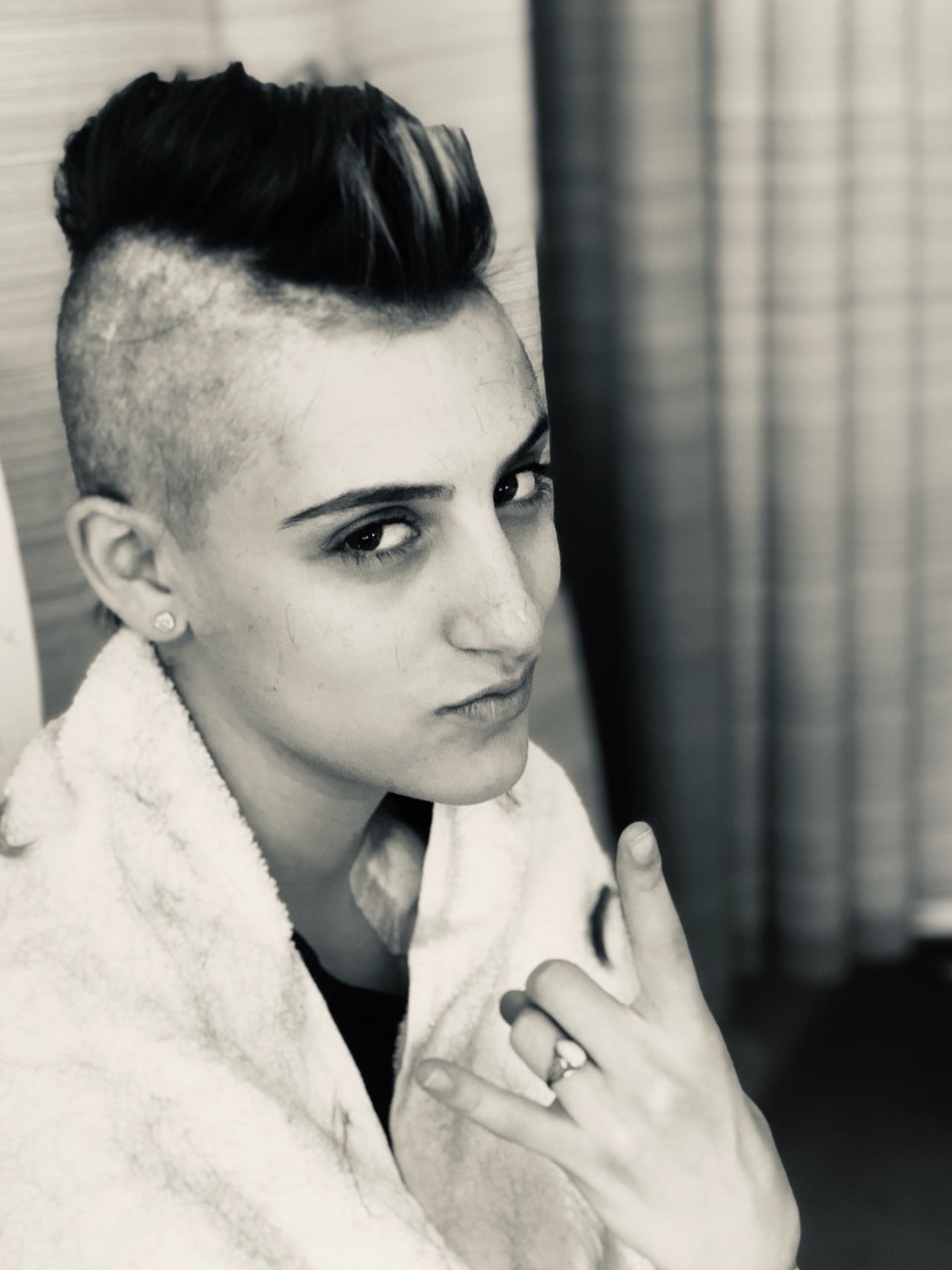 While in the hospital, I had my 18th birthday. I never thought I'd be shaving my head on my birthday, but I wanted to make it memorable. Losing my hair didn't scare me. I knew I couldn't watch it fall out and I wanted to take the opportunity to try new hairstyles along the way. Hair grows back. Hair does not define me. 
Since my diagnosis was so close to my birthday, people kept asking what I wanted. However, besides health, there was nothing I needed. I decided instead to start a Facebook fundraiser for The Leukemia & Lymphoma Society. In the Jewish religion, the number 18 is called "chai" and it means "life". Since I was turning 18 on October 18th 2018, I decided to ask for donations in multiples of 18. My goal was to raise $1,800 in 18 days. However, support from all over kept rolling in and in 18 days, I raised over $18,000 dollars! It was amazing to see so many people come together to support not only me, but this wonderful organization. 
Finding a Greater Purpose
The fundraiser was able to reach many people because I posted on the Facebook page, facebook.com/marleeindira that my dad and I made. Here, I give updates on my condition and write personal stories. Before the fundraiser was posted, hundreds of people followed my progress. Therefore, when I posted the fundraiser, people were eager to contribute. In these situations those around you often feel helpless because they can't do anything to fix the situation. Thus, channeling energy into donations is an easy way for anyone to help out. 
Today, I continue to receive treatment at Memorial Sloane Kettering Cancer Center. I am roughly 8 weeks into treatment. It's going to be a long road ahead, but I am determined. Of course bumps are inevitable, but with a positive attitude and a wonderful support system, I can fight this cancer. My parents and grandparents are always right by my side and nearly 500 people track my status through the Facebook. Having people rooting for you is an amazing feeling and gives you the drive to push through. Although I never thought I would be here, I am willing to take this opportunity to self-explore and gain a new perspective on life. This is something I can carry with me forever. 
Your donations matter and save lives! See how you will be able to easily create your own Facebook fundraiser supporting The Leukemia & Lymphoma Society.