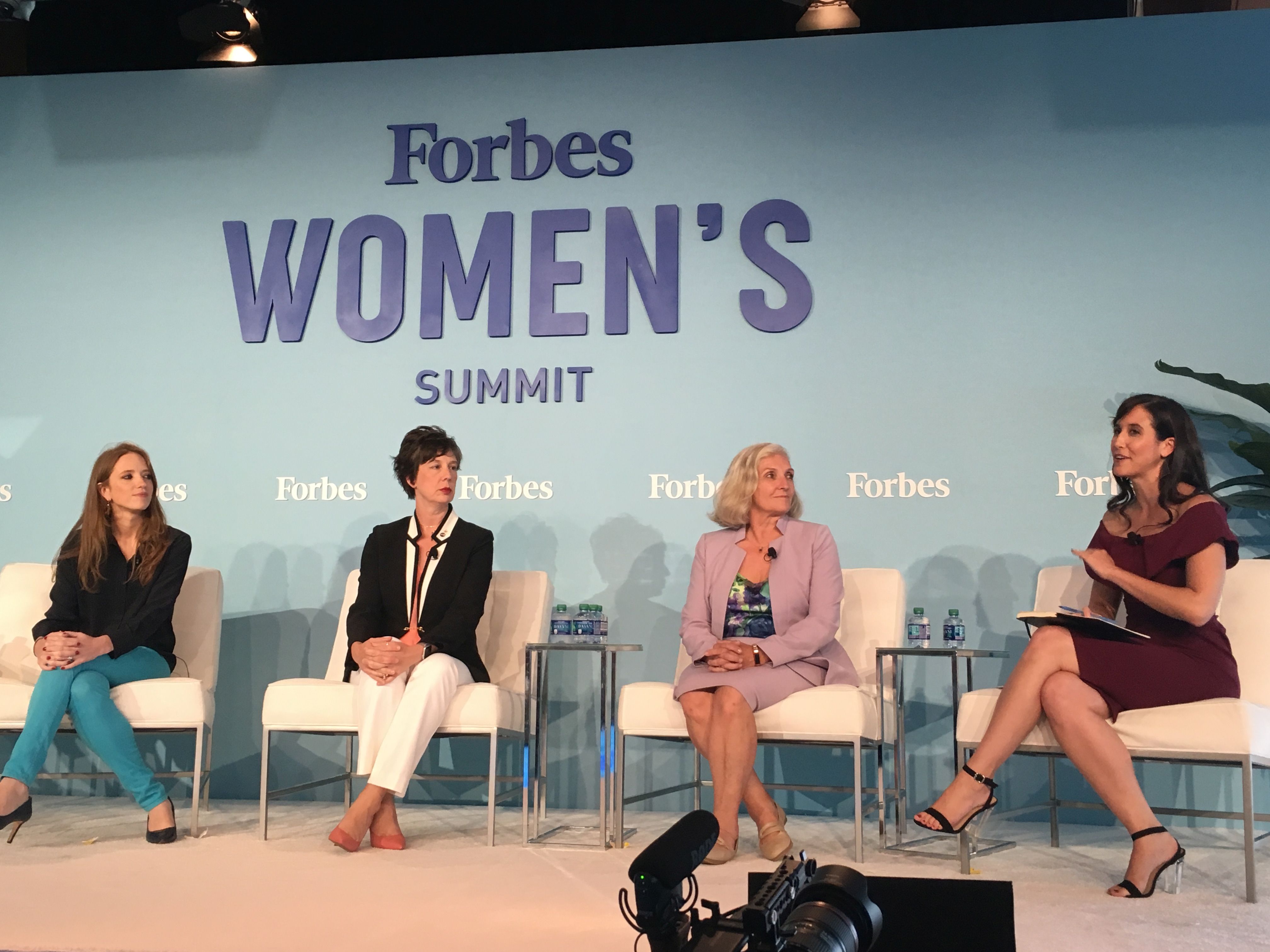 More than 400 women from diverse backgrounds in business, entertainment, fashion, media, healthcare, science and finance came together this week to inspire and encourage one another at the 2019 Forbes Women's Summit at Pier 60 Chelsea Piers in New York City.
The attendees engaged in animated discussions about how women are changing the world while still fighting to overcome obstacles they face in the workforce and on the world stage.
The women heard from panels of entrepreneurs, pioneers, activists, celebrities and media personalities who shared their visions and personal experiences. The Leukemia & Lymphoma Society's Chief Medical Officer Gwen Nichols, MD, spoke on a panel about innovation.
Nichols said to her innovation means identifying barriers and working collaboratively to find solutions to achieve a goal. She described how LLS's innovation has led to new models of cancer clinical trials to tackle the most challenging diseases that have seen limited progress in treatments over the past few decades. She explained that, in particular, progress in developing new treatments for children with cancer has lagged far behind that of advancements for adults.
For this reason, she said, LLS has launched The LLS Children's Initiative to bring cures and care to children with cancer. She drew rousing applause when she announced that LLS is planning to lead a new precision medicine clinical trial for children with leukemia.
Nichols said that as a nonprofit LLS can focus on innovation without having a financial stake in the outcome.
"We've been able to develop really innovative clinical trial models and our only gain is if the patient gets better," Nichols said.
Nichols was joined on her panel by NASA Chief Flight Director Holly Ridings, Kate Ryder, founder and CEO of the virtual women's healthcare clinic Maven, and Anjali Sud, CEO of Vimeo.
Read about the panel here.
Other panelists and moderators throughout the day included media personalities like CBS News Anchor Norah O'Donnell, MSNBC News Anchor Stephanie Ruhl, hard-hitting technology journalist Kara Swisher, actresses and entrepreneurs Jennifer Garner and Eva Longoria, fashion designer Tory Burch, equal-pay activist Lilly Ledbetter, leading talent attorney Nina Shaw and many others.
It was truly a day filled with tremendous energy, resolve, laughter and unity.