More than 3,000 votes are in, and The Leukemia & Lymphoma Society has officially announced the winner for the 2017 Light The Night T-shirt contest. Congratulations to 49-year-old Greg Cunningham of Raleigh, North Carolina!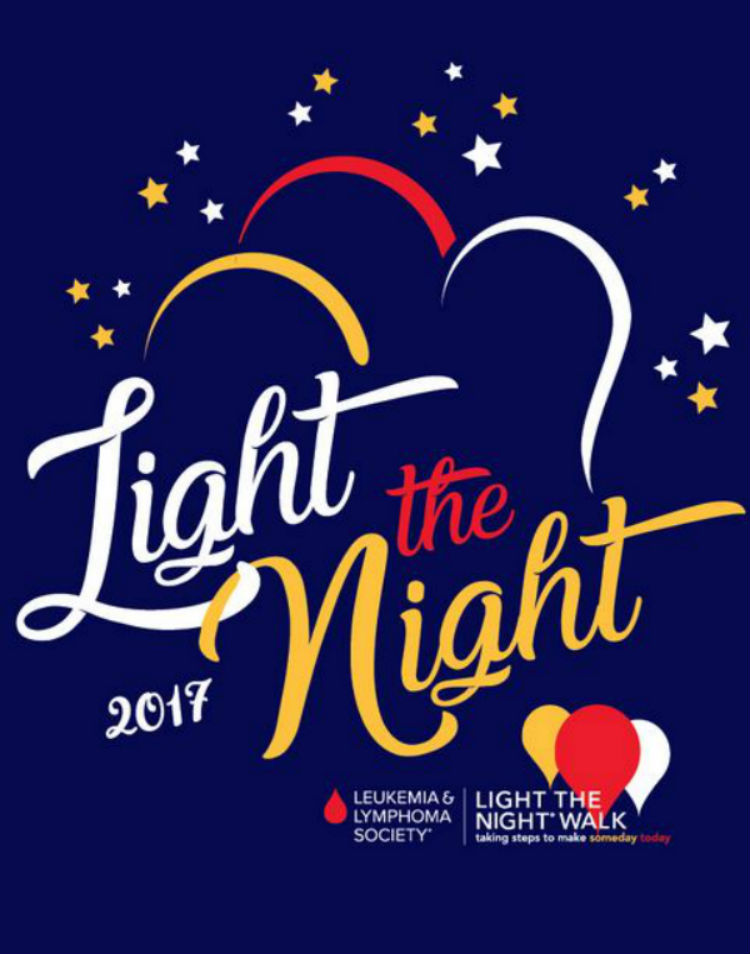 When the 30-year-veteran graphic designer heard his design would be featured on the T-shirts of thousands of Light The Night participants across the country, he was thrilled. "I can't tell you what a positive win this is for me emotionally, I am so proud to contribute to this incredible campaign and support LLS's mission to cure blood cancer," he said.
Greg was diagnosed with acute myeloid leukemia (AML) in 2014. He underwent a bone marrow transplant this past February, and is currently recovering in hospital housing at the University of North Carolina Hospital. While in recovery, he was determined to contribute his undeniable talents to the cause.
Greg provided us with some insight to the story behind his design, and triumphant journey.
Q. What inspired you to enter the Light The Night t-shirt contest?
Since my diagnosis, I have participated in two Light The Night walks with my friends and family, we call ourselves "Team Leukemia Beat Down." Light The Night has always been a welcome distraction for the tough times that were ahead of me. As a graphic designer currently on disability leave, I wanted to make sure I kept my skills sharp. I hope to return to work this summer. I also felt the need to contribute to LLS beyond fundraising and this was a great way to do that.
Q. How did you come up with your design?
I looked at past designs and tried to bring the best elements in from the events I attended. Color and clarity were important, but I also wanted to make sure the creative elements were catchy. I liked that my three stylized lanterns could have different meanings to people. The font and the stars seemed to be celebratory and tie the design together. I am grateful to be a part of Light The Night in such an impactful way.
Q. Can we find Team Leukemia Beat Down at any Light The Night walks this year?
We signed up for this year's walk in Cary, North Carolina on October 28. I certainly plan to be there.
Q. Any advice for others?
Keeping a sense of humor and staying positive has really helped me get through some of my darkest days.  
Congratulations, Greg! Thank you to all who participated in the 2017 Light The Night T-shirt contest!
Learn how you can get involved with Light The Night, www.lightthenight.org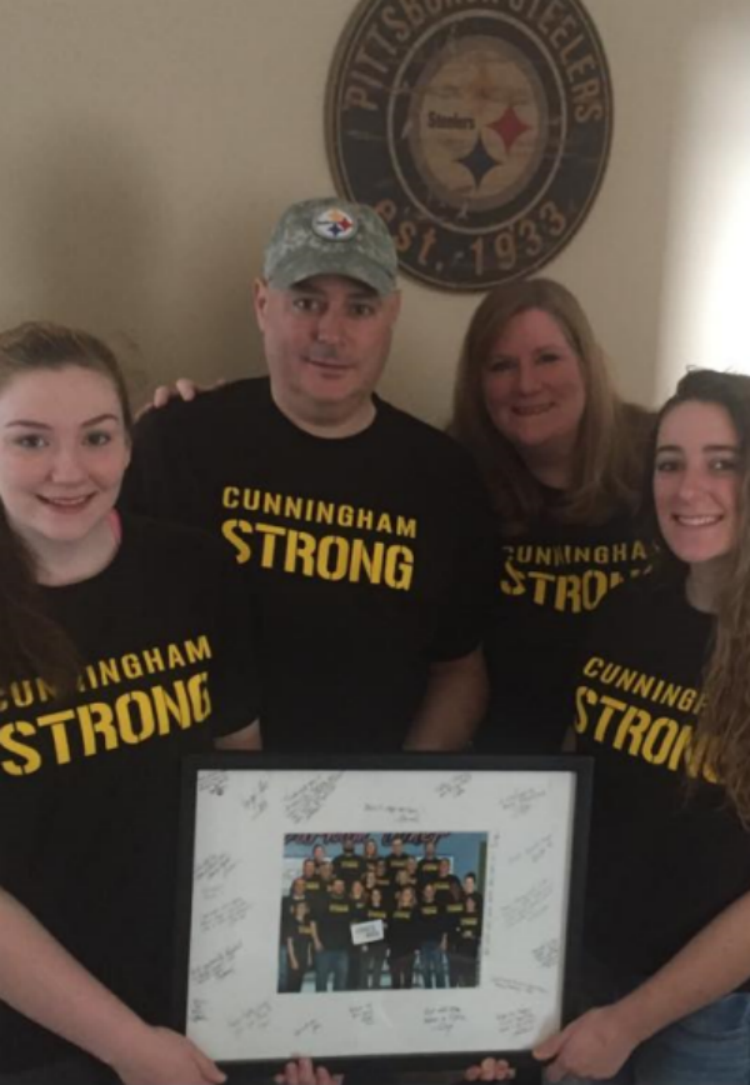 From left to right, Greg's daughter Annie, Greg, Greg's wife Susie and daughter Lynelle, holding a photograph from his co-workers, who thoughtfully grouped together in support with their own T-shirt design "Cunningham Strong"— designed in the color and typeface of his favorite football team, the Pittsburgh Steelers.