Corporations usually have enough on their plate, just taking care of business, but at least one has found a creative way to also help generate millions of dollars to fund blood cancer research, education and patient services.
Outerwall, the Seattle-based company behind the Coinstar network of coin-counting kiosks, partners with The Leukemia & Lymphoma Society (LLS) through a "Pennies for Patients" program that has thousands of schools raising money for the cause. School teachers, administrators and volunteers simply take their donations to a Coinstar location (there are 17,000 around the nation) and select LLS as their charity. Almost 90 percent of Coinstar kiosks include LLS, and consumers direct about 85 percent of their charitable coin donations to LLS.
"Our partnership with Outerwall is a great example of how corporate responsibility can provide a shared value," said Louis J. DeGennaro, LLS president and CEO. "The company is able to make a significant contribution to fight diseases that impact more than 1.2 million people in the U.S. while helping its own bottom line as well. "
Every three minutes, someone in the U.S. is diagnosed with a blood cancer, and every nine minutes someone dies from a blood cancer.
"Pennies for Patients" is part of LLS's signature K-12 program, Student Series, that reaches 28,000 schools and 14 million students and their parents across the U.S. Students learn about service, leadership and philanthropy, and see firsthand how their involvement makes a difference in helping save the lives of blood cancer patients.
Over the past 20 years, students have raised more than $288 million for LLS -- $27 million of that in 2015 alone.
At one school in Wellington, Florida, Elbridge Gale Elementary rallied last year behind kindergartener Andrew Dawson who was treated for acute lymphoblastic leukemia (ALL) and had just returned to school. They held dress-down days and chess tournaments, collected change, and organized a special event where 300 students got to throw pies in the faces of 60 teachers. The school deposited over $17,500 at area Coinstar machines. They were the top school in Florida and this year have set an even higher goal -- $25,000 so they can support a research grant.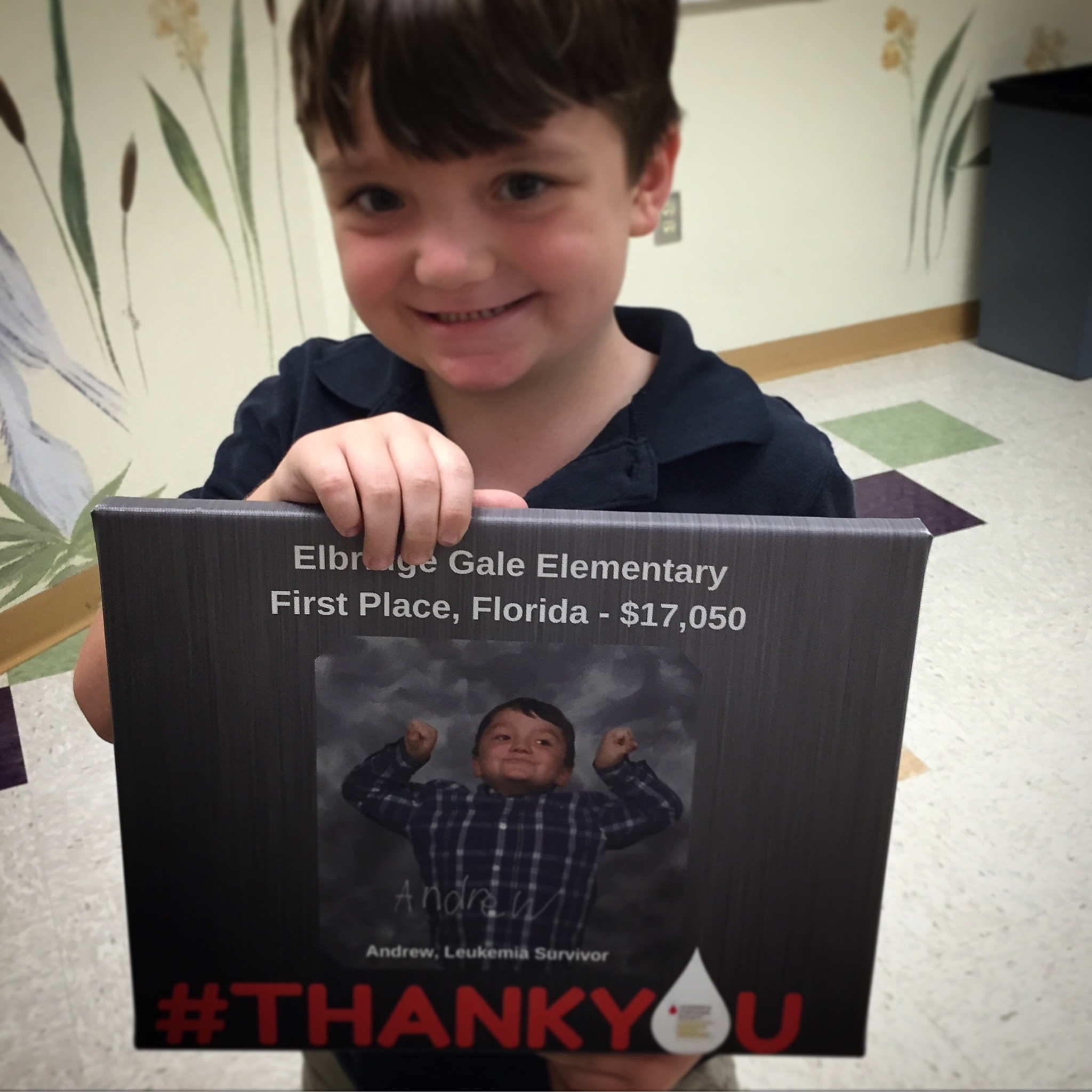 "Since the inception of Coinstar's 'Coins that Count' charitable giving program in 1997, consumers have donated more than $72 million at our kiosks to support nonprofit organizations, including nearly $6 million in 2015 for LLS," said Tricia Montgomery, Vice President, Product Management & Consumer Experience at Coinstar.
Coinstar's support of LLS extends well beyond collecting donations, to include employee participation in the "Big Climb," a Seattle competition where teams climb a 69-story building, and leadership of regional Light The Night campaigns, where teams join together for inspirational walks.
"Coinstar is proud to partner with LLS and help people make a positive impact on the community by recycling their coins," Montgomery said.
LLS teams up with hundreds of leading companies and offers many opportunities to develop shared value partnerships that meet business objectives while raising funds and increasing awareness about the need for more blood cancer research. Learn more by contacting Rob Lucas, SVP – New Business Development, at rob.lucas@lls.org.