"A Style for Every Smile" Campaign is Brightening the Faces of Pediatric Cancer Patients like 4-Year-Old Sasha Nationwide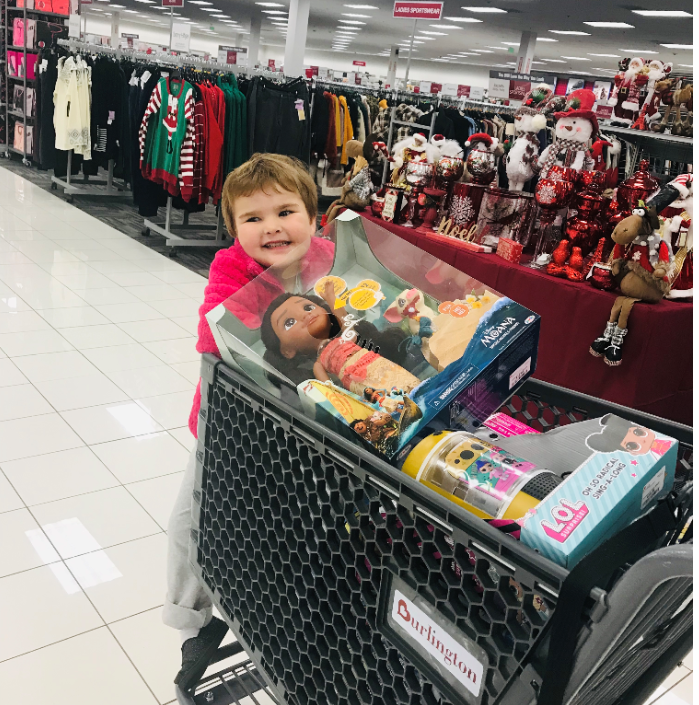 At the tender age of four, Sasha has endured more than most of us will in a lifetime. In October 2017, at just two years old, she was diagnosed with acute lymphoblastic leukemia, a diagnosis no parent wants to hear.
"It sounds so stereotypical, but I just didn't believe it. I was completely in denial," says Sasha's mom, Randi.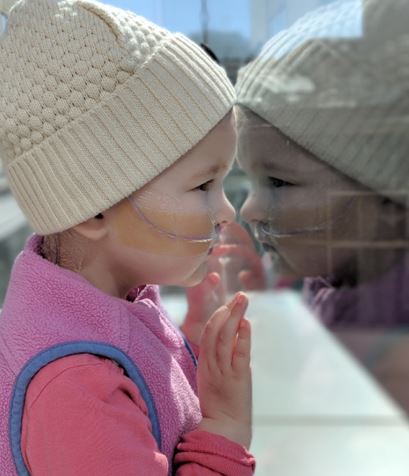 Immediately, Sasha began intense treatment at Randall Children's Hospital in Oregon, which came with long hospital stays, countless pricks and punctures and unbearable side effects.
"Sasha has been so brave as she goes through it all, smiling throughout the entire process when it's unbelievably difficult to even imagine," says Randi.
Sasha is now in the maintenance phase of her treatment and is counting down the days until her end date in December 2019, which means the hardest of days aren't quite over yet. Even after everything she's been through, she hasn't let cancer stop her from shining her light on others. She continues to make those around her laugh with her funny jokes and jolly personality.
Knowing that thousands of children are diagnosed with blood cancers each year, Burlington Stores and The Leukemia & Lymphoma Society (LLS) have joined forces to bring smiles to survivors across the country. Since the campaign kicked off on September 17, Burlington Stores and LLS's "A Style for Every Smile" campaign has been bringing smiles to deserving kids across the country by surprising them with a Burlington gift card at an in-store shopping spree experience.
On October 17, Sasha took her big surprise at the Burlington store in Beaverton, Oregon, and her already big smile got even wider when she walked through the Burlington doors and was told she could "pick out whatever she wanted."
Sasha grinned from ear to ear and headed straight to the toy section, where she spotted a princess karaoke set. "A Karaoke Set!" Sasha shrieked. "This is so great, my other one exploded, and I've been really needing one to sing all my new songs!"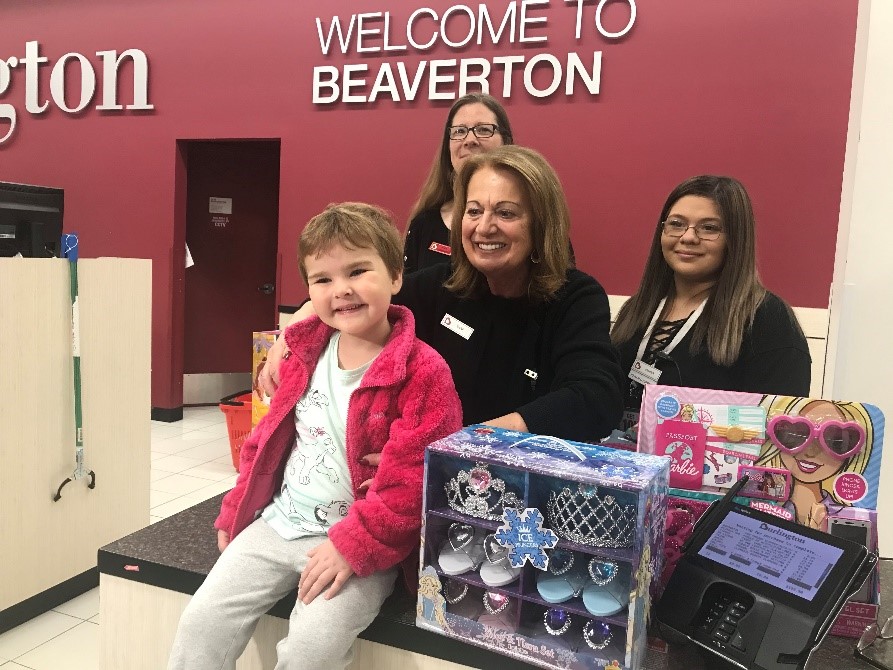 Sasha poses with her new friends and Burlington staff who helped her find her way around the store.
"It was really fun to watch her running around, picking these things out, it's all pretty neat," says Randi.
LLS is doubling our investment in fighting pediatric cancers, and is proud to partner with our friends at Burlington who bring smiles to so many children and families. Together, we are closer than ever to cures.
From now until December 2, 2019, Burlington Stores nationwide are encouraging customers to donate $1 or more at checkout to support LLS's goal to create a world without blood cancer.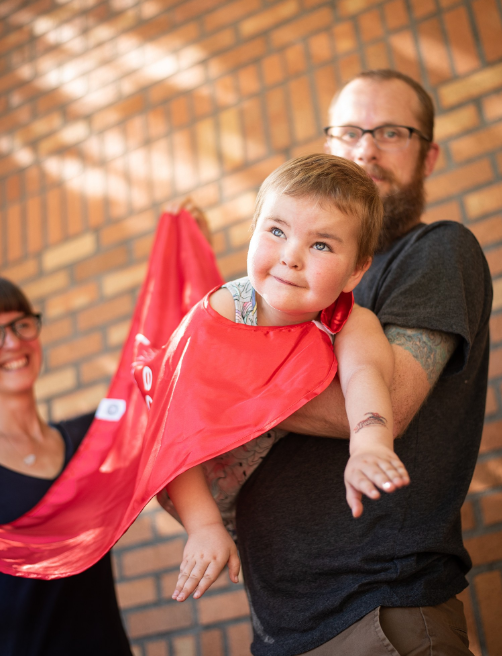 Sasha wears her "Honored Hero" cape and pretends to fly with her mom and dad, Randi and Wes.