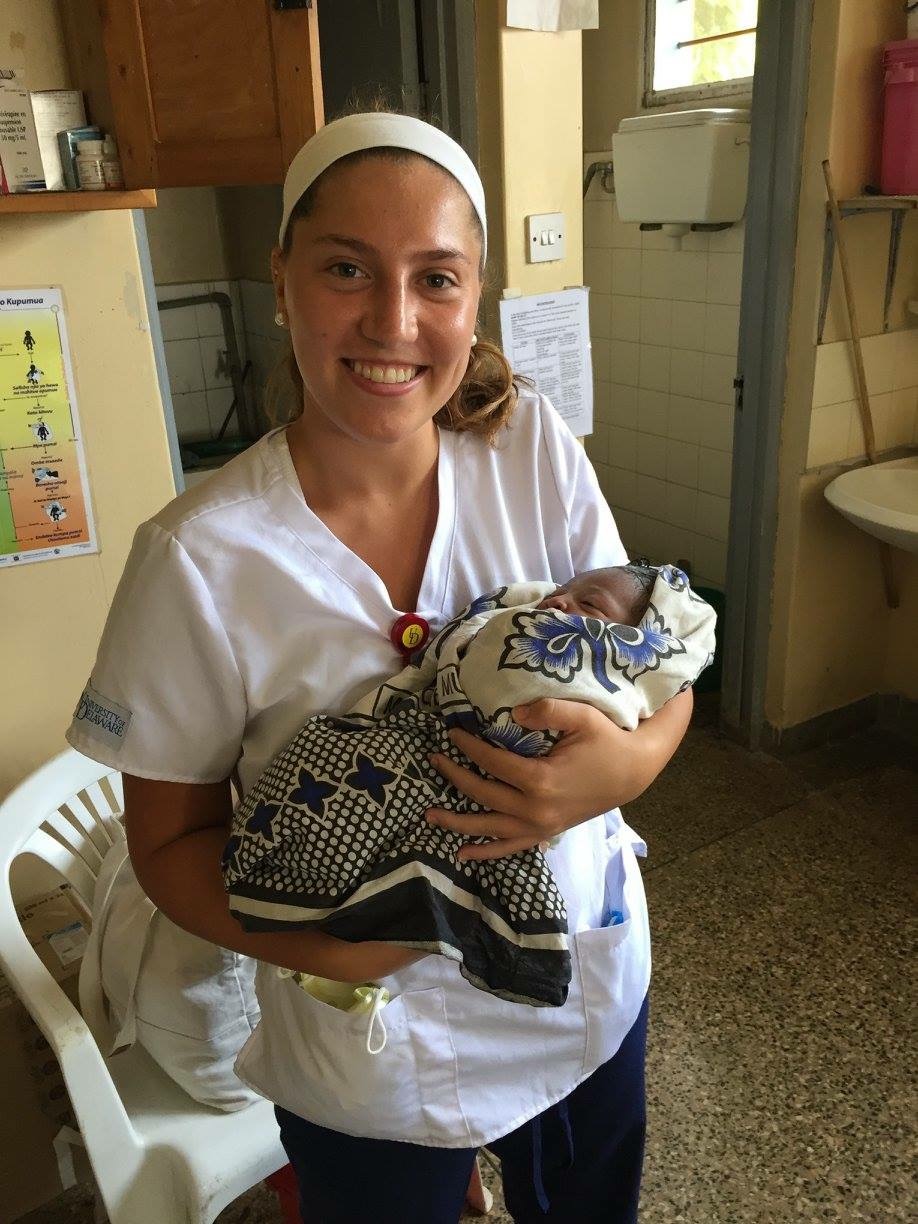 During National Nurses Week, observed each year from May 6 to May 12, we celebrate nurses across the country who are committed to our health and wellness. At The Leukemia & Lymphoma Society, we wanted to recognize Katie Demasi, a nurse and a blood cancer survivor, who has experienced both sides of the healthcare system. Here is her story…
In May 2016, I graduated from the University of Delaware with a Bachelor's of Science in Nursing. I studied hard for my license and landed a job as a registered nurse at NYU Langone Medical Center in New York City. I picked out my scrubs and looked for a new apartment. Then, everything changed.
Less than one week before I was supposed to start my post-graduate-big-girl life, I was diagnosed with Hodgkin lymphoma.
My life stopped. Everything I had just worked so hard for was now crashing and burning before my eyes. I had to say good-bye to New York City, good-bye to my new nursing job and good-bye to my post-graduate-big-girl life.
We hit the ground running. Doctor's appointments. PET/CT scans. Egg freezing. Blood work. Chemotherapy.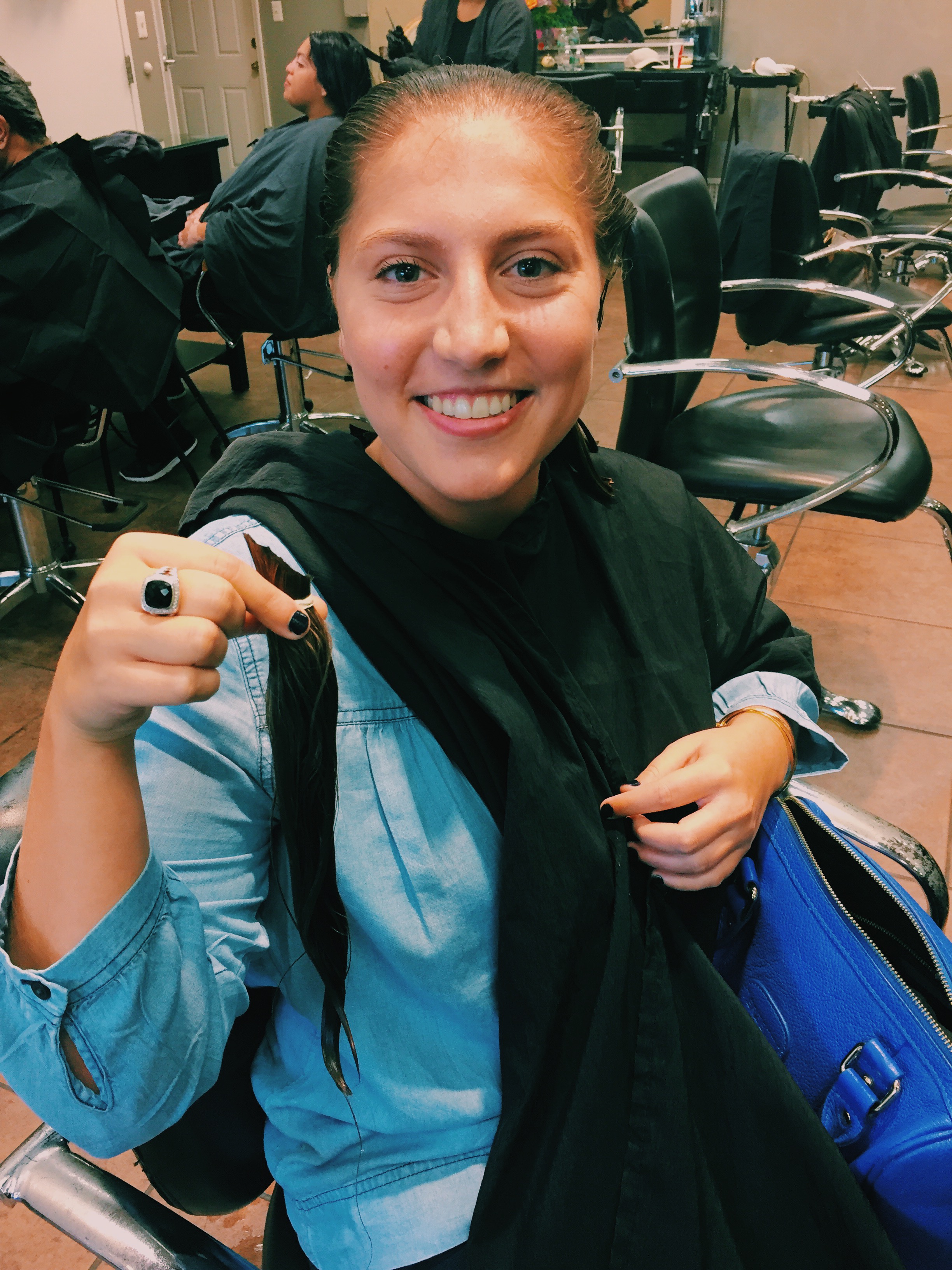 While my nursing career felt like it was slipping away from me, I started to realize that I was getting closer to it. In every situation, I was able to use my knowledge from nursing school to help put myself at ease.
I never learned specifically about Hodgkin lymphoma, but I did learn about chemotherapy, and even some of the drugs I was taking. For example, my chemotherapy combination was twelve treatments of ABVD. This is an acronym for the five combined therapies, and "A" stands for Adriamycin® (generically known as doxorubicin).
While everyone experiences side effects differently, I remembered from my studies that this medicine might cause your urine to have a reddish color. There was no surprise after my first chemo treatment when I went to the bathroom and saw reddish urine.
My nursing education not only helped me calm down, but it also calmed down my family, especially my mom who came to every appointment with me. Sometimes medical jargon can sound scary and confusing, so I was able to interpret that so it was much easier for my family to understand.
During my treatment, I enjoyed being around other nurses because it felt right. For the last four years, other nursing students had surrounded me. Whether it was in class, in clinic, at the hospital, or even in my own house with my roommates. I enjoyed talking to the nurses treating me about their career history and their long-term career goals.
I met great nurses – travel nurses, nurses who worked in the infusion center for a long time, new nurses and experienced nurses. I immediately connected with a very special nurse, Judy. She comforted me while I was going through chemotherapy. She talked to me to distract me from the toxic, yet life-saving drugs that were pumped into my body. She propped my head up on a pillow on the days when I just wanted to rest. She worked at the speed of light, making sure everything was where it needed to be. She advocated for her patients. She showed me how to be an amazing nurse.
On my last day of chemotherapy, I gave Judy a necklace. When I went back six weeks later for my scan results, Judy was there. She had tears in her eyes and the necklace around her neck. It now had two new charms from other survivors she treated. I would always be close to her heart, and she would forever be close to mine. Every time I put my scrubs on and before I start my shift, I will think of her and ask, "What would Judy do?"
Although I thought that taking a year off would cause me to forget how to be a nurse, I realized that being a nurse is something you can never forget how to do. Sure, maybe some medical terms have slipped my mind, but I can research that information. I cannot research how to be empathetic, or how to treat a patient with respect and dignity.
I struggled with the transition from starting my career as a nurse to becoming the patient. It was hard to let others take care of me when I always wanted to take care of others. However, if I did not let the nurses, doctors and physician assistant help me, I never would be in this place in my career. I had to be a patient to become a nurse.
I now know what it is like from both sides – as the nurse and as the patient. While I wish I did not have to experience being a patient, I cannot change that. Instead, I am going to use my experience to be the best nurse I can be. I can put myself in the patient's shoes, and give them the same kind of treatment I received.
On National Nurse's Week, I am thankful for every nurse in my life. My professors, instructors, family, friends, and all the nurses I met throughout this past year. They took exceptional care of me and made me feel comfortable. I promise to be a good nurse because I know how much of a difference that can make for the life of a patient and their family.
To all the amazing nurses making a difference: Happy National Nurse's Week!