Translational Discovery in Peripheral T-Cell Lymphomas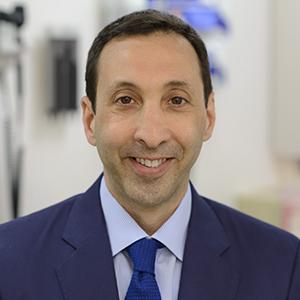 Steven Horwitz
MD
Memorial Sloan Kettering Cancer Center
Project Term: October 1, 2021 - September 30, 2026
Peripheral T-cell lymphomas (PTCLs) are poorly understood and patients with PTCL are underserved by current therapies. The most common subtypes (among >20) are PTCL-not otherwise specific (NOS), angioimmunoblastic T-cell lymphoma (AITL), and anaplastic large cell lymphoma (ALK- ALCL). Rational treatment strategies for these lymphomas are lacking, largely due to the insufficient characterization of PTCL pathobiology and historic paucity of faithful models. Over the past 4 years, our groups and others have identified recurrent alterations in PTCL subsets, developed targeted agents against PTCL and established an unprecedented repository of PTCL models for in vitro and in vivo interrogation. A clinical trial led by director Dr. Horwitz established a new standard-of-care for upfront treatment of CD30+ PTCLs. Additional trials developed through this SCOR have advanced therapeutics targeting PI3 kinase (duvelisib), JAK1/2 (ruxolitinib) and IDH2 (enasidenib) for relapsed/refractory PTCL. The central goal for the next 5 years of support is to establish informed combination strategies that eradicate resistant populations and thereby extend the duration of meaningful responses.
Lay Abstract
Our central goal is to identify and target therapeutic vulnerabilities in PTCLs. To ensure success, we have assembled a SCOR consisting of three highly integrated projects and three cores, each led by an experienced investigator with complementary skills and a track record of productive collaboration.
Project 1 (Chiarle) builds on the discovery that ALCLs treated with ALK inhibitors can maintain long-term quiescence through stromal chemokines that activate CCR7/PI3 kinase signaling. The project aims to establish preclinical evidence for combination strategies that integrate CCR7/PI3 kinase inhibition to eradicate minimal residual disease in PTCLs.
Project 2 (Müschen) builds on the discovery that SYK is aberrantly expressed and transmits T-cell receptor signaling in PTCLs. The project aims to define the effects of targeting SYK in transgenic and patient-derived models. The studies will establish combination strategies and advance clinical trials that overcome resistance to SYK inhibition.
Project 3 (Dana-Farber) builds on our findings that inhibition of targetable methylases can drive durable responses in both preclinical models and patients with PTCL. The studies will establish combination strategies that circumvent escape from agents that modulate DNA and histone methylation in collaboration with Projects 1 and 2.
Program
Specialized Center of Research Program
To All Projects