Therapeutic targeting of AML stem cells 2023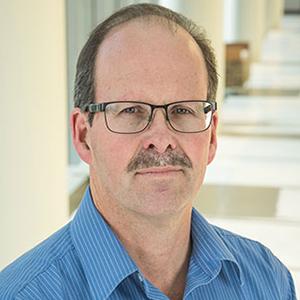 Craig Jordan
PhD
University of Colorado Denver, Anschutz Medical Campus
Project Term: October 1, 2023 - September 30, 2028
The goal of this SCOR project is to identify and eradicate the root cause of acute myeloid leukemia, the so-called leukemia stem cell (LSC). In the previous cycle of this SCOR grant, we developed two unique strategies, each of which efficiently eradicates LSCs in the laboratory. Going forward, we will expand our scientific efforts to further improve these approaches and also conduct clinical trials to determine whether our approaches to killing LSCs will benefit AML patients.
Lay Abstract
The main goal of this SCOR is to improve survival and quality of life for patients with AML. The program leverages our expertise in basic and clinical sciences and uses unique conceptual approaches and experimental methods to translate laboratory findings into clinical practice. Of particular importance, our efforts will be highly focused on strategies that target the leukemia stem cell (LSC) population. The overarching goal of this SCOR is to understand and eradicate heterogeneous LSC subpopulations that are known to drive therapy resistance and relapse.
The three main projects build directly on data from our previous SCOR grant which identified and characterized specific LSC subclasses. Project 1 will focus on targeting a newly defined LSC subclass. Using CAR T-cell based approaches, we will attempt to directly target a certain LSC subpopulation, which our laboratory and clinical studies show is resistant to current therapy. Studies will involve both preclinical modeling and a clinical trial. Project 2 will investigate another new LSC subclass that arose from the past SCOR cycle, also relatively drug-resistant and displays unique molecular and metabolic properties that represent clinically relevant avenues for therapeutic intervention. Lastly, Project 3 will focus on LSCs bearing FLT3 mutations that are resistant to treatment with FLT3 inhibitor drugs. We have devised a strategy to circumvent this protective mechanism that will be further characterized and then tested in a clinical trial.
The SCOR team has an outstanding track record of highly collaborative multidisciplinary research and strong financial and programmatic support from the University of Colorado School of Medicine and Cancer Center. In sum, the Colorado SCOR will drive novel and highly impactful translational and clinical research to ultimately improve outcomes for AML patients.
Program
Specialized Center of Research Program
To All Projects