Testing targeted therapy in LCH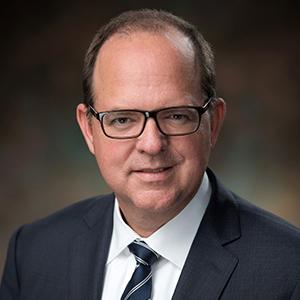 PhD, MD
Baylor College of Medicine
Project Term: October 1, 2021 - September 30, 2023
We propose to the hypothesis that patients with LCH who fail initial chemotherapy will respond to a targeted strategy of blocking MAPK signaling through MEK inhibition.  This trial is a Phase 2 study to evaluate the safety and efficacy of cobimetinib in patients with refractory LCH.  Exploratory aims will evaluate response of lesions with specific mutations, ability of peripheral blood mononuclear cells to determine disease burden, and development of somatic mutations in patients who relapse.
Lay Abstract
Rationale and Background: Children with Langerhans cell histiocytosis (LCH) develop destructive lesions that can arise in virtually any organ including bone, brain, liver and bone marrow.  LCH occurs with similar frequency as pediatric Hodgkin lymphoma, but there has historically been fewer opportunities for patients with LCH to participate in cancer research studies due to uncertain identity.  LCH was first identified over 100 years ago, but only recently has been recognized as a disease in the family of blood cancers.  Outcomes for children with LCH remain suboptimal, with over 50% failing to be cured with initial chemotherapy, and the majority of patients who are cured suffer long term consequences including problems with growth, control of hormones, and some develop a devastating progressive neurodegenerative condition.  Patients who relapse or do not respond to front-line therapy are typically treated with highly toxic chemotherapy or eventually bone marrow transplant.  Improved therapies are clearly needed for children and adults with LCH.
Preliminary Studies: In 2010, a mutation in the BRAF gene (called BRAF-V600E), was discovered in over half of LCH tumor samples tested.  Over the past 10 years, more mutations in the same cell growth pathway as BRAF (the MAPK pathway) have been discovered, accounting for over 85% of all cases of LCH.  In the MAPK pathway, a series of proteins transmit messages from the cell surface to the nucleus of the cell, where that message is translated by turning on or off certain genes.  In LCH, this MAPK pathway is overactive and never turns off, resulting in uncontrolled cell growth, resistance to cell death, and formation of destructive LCH lesions.  Studies in blood cells from patients with LCH and in mice demonstrated that LCH is caused by activation of the MAPK pathway at specific stages of blood cell development.  In early clinical trials with adult patients, LCH lesions responded to vemurafenib, a drug that blocks BRAF-V600E activation.  Studies with cells from patients with LCH and experimental mice suggest that blocking MAPK pathway activation with drugs that inhibit MEK activation may be an effective therapeutic strategy for patients with LCH.  In the first funding period we developed the NACHO-COBI trial, which now is ready to enroll patients.
Hypothesis and Aims:  We proposed to test the hypothesis that cobimetinib, which targets MEK activation, will be a safe and effective treatment for patients with refractory LCH, LCH-neurodegenerative disease, and disorders related to LCH that are also driven by MAPK activation.  Additionally, we propose to study the responses associated with certain mutations, determine if cells in blood carrying LCH mutations can be used to follow disease activity, and study causes of treatment failure in patients who relapse.  This study will be carried out through a consortium of LCH disease experts through the North American Consortium for Histiocytosis Research.
Program
Translational Research Program
Grant Subprogram
TRP Renewal
To All Projects